Translate English To Tagalog – What is the Tagalog Translation of essay?
TRANSLATE ENGLISH TO TAGALOG – Here is the Tagalog translation of the English word "essay".
Most of us are more well-versed in the English language now compared to the Filipino or Tagalog language. That is because the universal language has undeniably come a long way. In this article, we will tackle the English-Filipino sides of the word essay.
What is "essay"?
According to Longman Dictionary, an essay is a piece of writing focusing on a particular subject related to politics, society, and other matters. In schools, there are times that students are required to make an essay.
 What is essay in Tagalog?
After knowing about the exact meaning of the word, surely many of us want to know the Tagalog translation of the word essay.
Translate English to Tagalog
Essay = Sanaysay
Examples of sentences using the word essay:
1. The essay about Jose Rizal as a national hero won in the regional contest held at the school.
2. Martin wrote two essays that talks about the pursuit to save the environment.
3. Austin loves to read essays about politics, love, and religion.
4. Teacher Jo found three essays at her table – one made by Trixie, one by Casper, and the other one by Samantha.
5. Have you submitted the essay to Teacher Cely?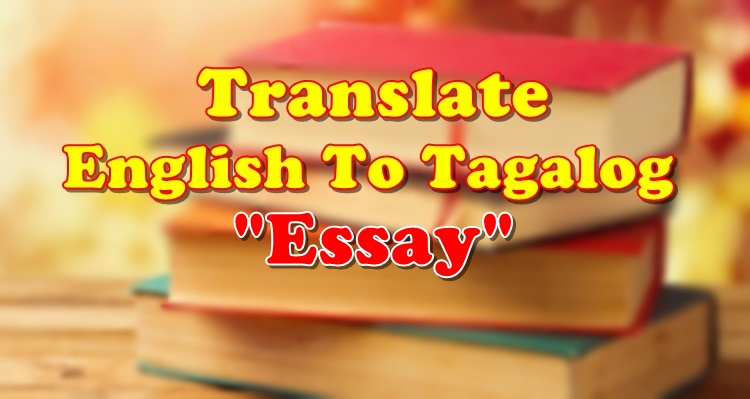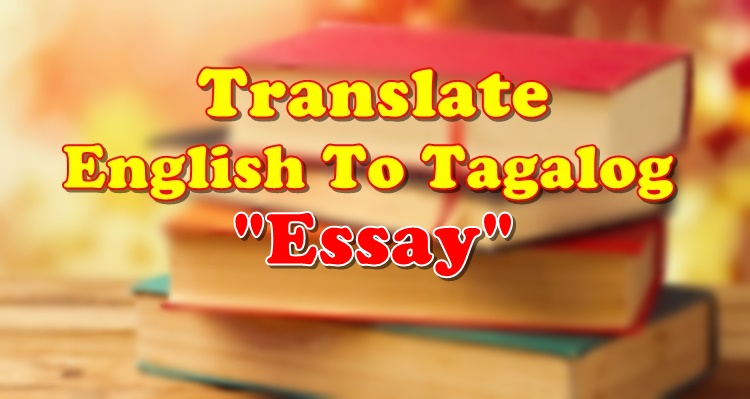 Mga halimbawa ng mga pangungusap na gumagamit ng salitang sanaysay:
1.Hindi marunong gumawa ng sanaysay si Alfred kaya nagpaturo siya kay Simon.
2. Lahat ng sanaysay na nasa mesa ni G. Buenaventura ay tapos nang basahin ng guro.
3. Isang sanaysay at sampung salawikain ang ipinapasulat ni Bb. Perez sa bawat mag-aaral niya.
4. Naituro na ba sa inyo ni G. Dante kung paano gumawa ng sanaysay?
5. Sa lahat ng sanaysay na nabasa ko, ang kay Rolly ang pinakapaborito ko.
Other English-Tagalog Translation: