English To Tagalog – What is the Tagalog Translation of overcooked?
ENGLISH TO TAGALOG – Here is the Tagalog translation of the English word "overcooked".
Undeniably, when referring to food that were cooked more than the required time, we are fond of using the word "overcooked". But, with regards to its Tagalog translation or counterpart, many of us may not be familiar with the word.
What does "overcook" mean?
According to Cambridge Dictionary, overcook means cooking food for longer than what is needed often leading to the reduction of the quality of the result.
 What is overcooked in Tagalog?
After knowing about the exact meaning of the word, surely many of us want to know the Tagalog translation of the word lutong-luto.
Translate English to Tagalog
Overcooked = Lutong-luto
Examples of sentences using the word overcooked:
1. The chief cook of the Welborow Ship has never served overcooked food to the guests and even to the crews of the ship.
2. Vicente loves the steak half-cooked while Lito wants it overcooked.
3. Mother accidentally overcooked the bacon so father had to go out and buy some take-out food for dinner.
4. The overcooked food are not good for the body.
5. Miguel threw away the overcooked pasta as he does not like eating spaghetti that way.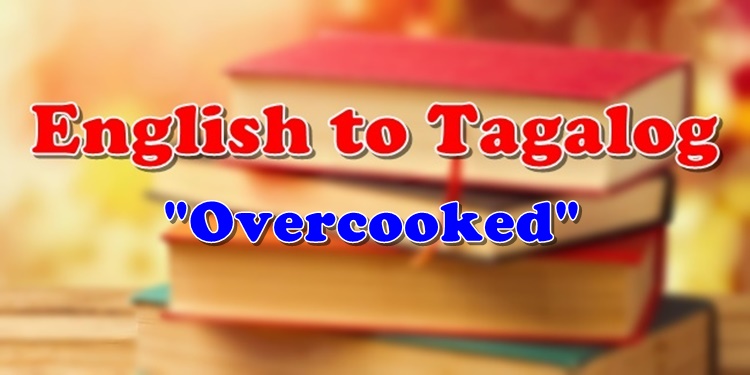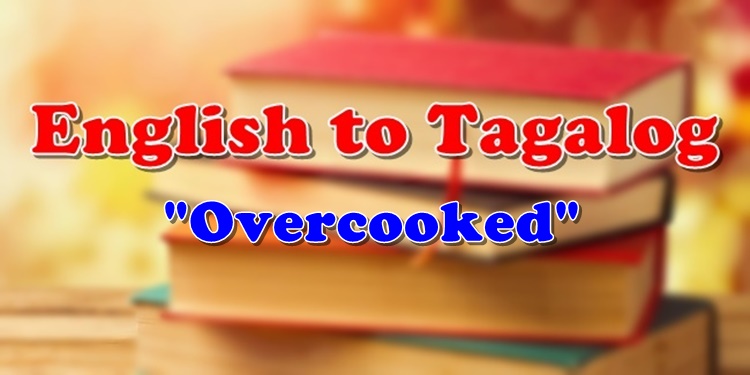 Mga halimbawa ng mga pangungusap na gumagamit ng salitang lutong-luto:
1. Lutong-luto ang turon kaya hindi ito nagustuhan ng mga bata sa mababang paaralan ng Tapayasan.
2. Mas pipiliin ni Flora na lutong-luto ang pagkain kaysa hilaw ito.
3. Nagalit si Jeremy dahil masyadong lutong-luto ang adobo na niluto ng nakakatanda niyang kapatid na si Rexon.
4. Lutong-luto ang sinaing kaya hindi nila ito nakain.
5. Nakalimutan ni Perry na nagluluto siya kaya noong nadatnan niya ito galing parke ay lutong-luto na at halos hindi na makain.
Other English-Tagalog Translation:
comment(s) for this post "English To Tagalog: Tagalog Translation Of "Overcooked"". Tell us what you think abut this post by leaving your comments below.