ENGLISH-TAGALOG TRANSLATE: What is the Tagalog translation of the word Headset?
ENGLISH-TAGALOG TRANSLATE – The Tagalog translation of the English term "Headset" is "Pang-ulong Hatinig".
One of the pieces of stuff that many millennials own now is a headset. Most often, you would see young and middle-aged people with their headsets on while riding a jeepney.
According to Merriam, Headset refers to a device that holds a microphone and an earphone in place on a head of a person.
However, because of the rampant use of the English language, many of use may know Headset but not its Tagalog translation. What is really Headset in Tagalog?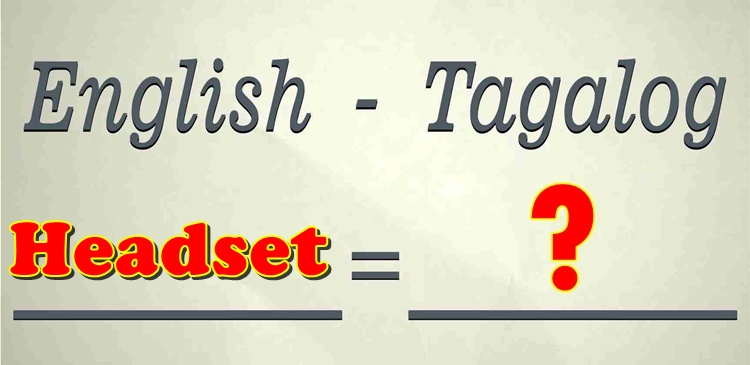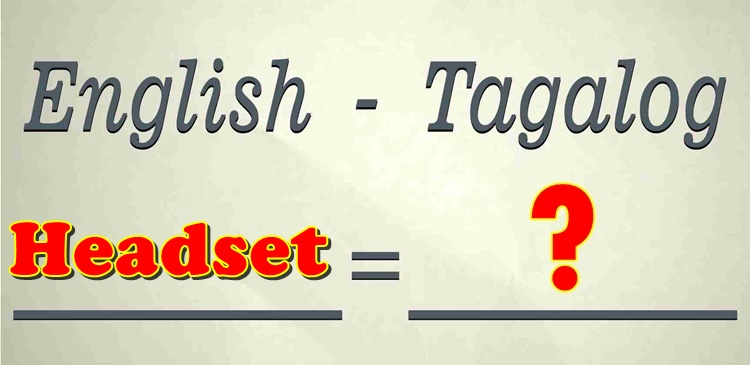 The Tagalog translation for 'Headset' is Pang-ulong Hatinig.
English: Headset |

Tagalog:

Pang-ulong Hatinig
Examples of Sentences using the word "Headset":
Shawn bought me a new headset.
His original headset was left in the car.
Is this your headset?
Mga Halimbawa ng Pangungusap na gumagamit ng salitang "Pang-ulong Hatinig":
May kanya-kanya silang pang-ulong hatinig.
Nasira ang pang-ulong hatinig na bigay ni Sandra.
Bagong pang-ulong hatinig ang regalo ko para sa kanya.
English-Tagalog Translate: Tagalog Counterparts of Sentences Using the Word "Headset":
1. Jake prefers the blue headset than the white.  | Mas gusto ni Jake ang asul na pang-ulong hatinig kaysa sa puti.
2. Take care of my headset. |   Ingatan mo ang pang-ulong hatinig ko.
3. Look for a new headset. | Maghanap ka ng bagong pang-ulong hatinig.
See Also Tagalog Translation for:
comment(s) for this post "ENGLISH-TAGALOG TRANSLATE: Tagalog Translation of 'Headset'". Tell us what you think abut this post by leaving your comments below.