ENGLISH-TAGALOG TRANSLATE: What is the English translation of the word hidhid?
ENGLISH-TAGALOG TRANSLATE – Here is the English translation of the Tagalog word "hidhid".
Most often, we would hear the Tagalog word "hidhid" in the scripts of the characters of television series. Sometimes we also get to encounter it in Tagalog short stories.
However, undeniably, many of us do not know about its meaning or its English translation. According to FHM, hidhid refers to a "selfish person" in English.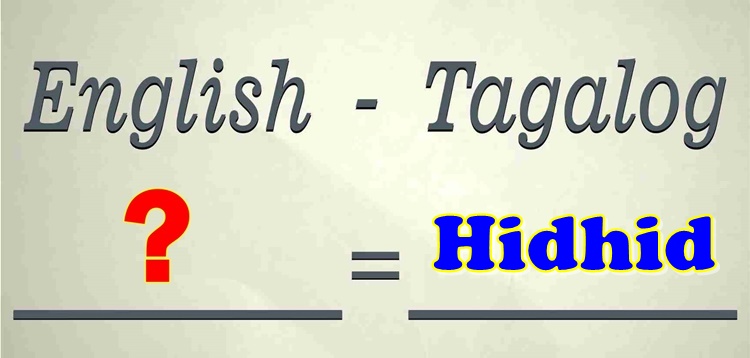 The English translation for 'hidhid' is "selfish person".
Tagalog:

Hidhid |  English: Selfish Person
Mga Halimbawa ng Pangungusap na gumagamit ng salitang "hidhid":
Tinutukso si Anna ng mga kaibigan niya na siya ay isang hidhid.
Hidhid man si Rico sa pananaw ng iba, ginawa lang niya ang sa tingin niya ay tama.
Ipinalaki sila ng kanilang mga magulang na huwag maging mga hidhid.
Examples of Sentences using the word the phrase "selfish person":
Sharine is known for not being a selfish person regardless of their situation.
The patriarch of the Jualiro family is a selfish person.
They sent you to school not to be a selfish person.
English-Tagalog Translate: English Counterparts of Sentences Using the Word "hidhid":
1. Umalis na ang hidhid.  | The selfish person has left.
2. Inamin ni Dreyfus na naging hidhid siya pagkatapos siyang naloko. |   Dreyfus admitted that he became a selfish person after he was fooled.
3. Ang mga hidhid ay hindi ipinagpapala. | The selfish persons are not blessed.
See Also Tagalog Translation for:
See Also English Translation for: