BOC Seizes P14 Million Smuggled Cigarettes In Zamboanga
SMUGGLED CIGARETTES – The Bureau of Customs (BOC) seized smuggled cigarettes worth P14 million in Zamboanga.
The Department of Health (DOH) are doing what they can to reduce the number of smokers in the Philippines. This vice is very dangerous to our health. A smoker has a great chance of obtaining a heart disease and lung cancer.
In 2019, DOH proposed to increase the excise tax of cigarettes to stop Filipinos from smoking. President Rodrigo Roa Duterte approved their request because it can help support the funds of the Universal Health Care program.
However, there are still lots of factories that wanted to ditch the increasing tax on tobacco products. They produce fake cigarettes and counterfeited tax stamps.
On Wednesday, May 26, the National Bureau of Investigation (NBI) and the Philippine National Police (PNP) seized hundreds of master cases of fake and smuggled cigarettes in Pagadian City. They also found fake Bureau of Internal Revenue (BIR) stamps inside the house.
On Friday, May 29, the Bureau of Custom (BOC) seized P14 million worth of smuggled cigarettes and machines used in manufacturing fake cigarettes in a warehouse in Zamboanga. Manila Bulletin News shared the photos of the boxes of various cigarettes on their Twitter Page.
"Smuggled cigarettes worth P14 million and machines used in manufacturing fake cigarettes were uncovered in a warehouse in Zamboanga".
 Here are the photos: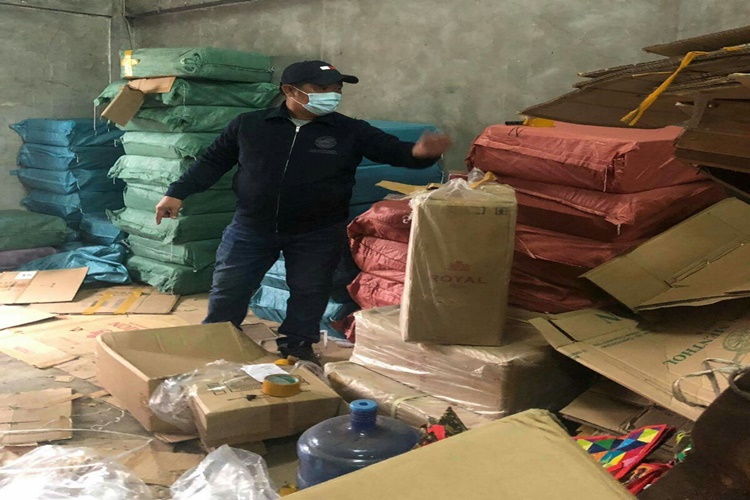 In a report, the authorities recovered counterfeited cigarettes worth almost a billion at a rice mill in Barangay Palatto, Naguilian, Isabela. The residents didn't expect that there are people inside producing fake cigarettes.
What can you say about this article? Leave your comments and reactions below.
READ ALSO: Former Town Official, Spouse Slain In Ambush In Zamboanga Del Norte