Male Netizen Claims Mythical Creature "Sigbin" Really Exists
A male netizen is claiming that the mythical creature called "Sigbin" really exists and have been in Filipino homes for quite some times.
A Facebook user named Don Luman-ag claimed that "Sigbin" (Witch Dog) is no longer an urban legend because they really exists. He also uploaded several photos of what Filipino people called "Sigbin".
Luman-ag initially believes that the witch dog known as sigbin in Bisaya looks like a dog but stoops like Kangaroo. A lot of Filipinos believe that this animal is witch's pet and the owner can ride on its back.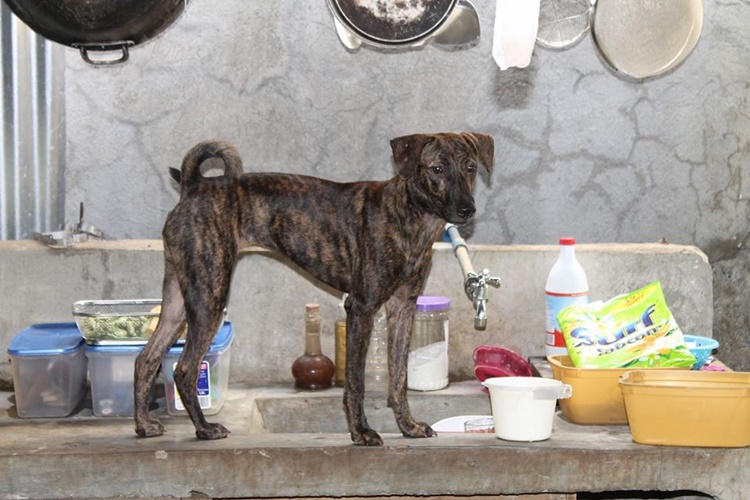 The netizen also narrated that a couple of alleged sigbin attacks on livestock in Oroquieta City and Aloran in Misamis Occidental happened last April 13 to May 20, 2020. Five cows reportedly died with deep wounds while their internal organs are missing.
However, Don found out that the 'Sigbin', which is considered as a mythical creature is real and had been in Filipino houses for quite some time based on an article about the Philippine Witch Dog.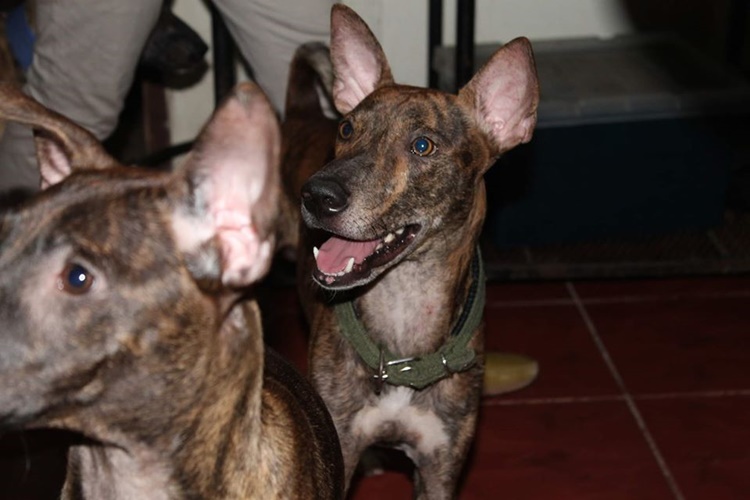 Don joked that he saw photos of tamed witch dogs of sigbin standing on top of a gas range. He also said that people could call it 'Asong Gubat'.
Here is the full post:
"MEET THE PHILIPPINE WITCH DOG A.K.A. SIGBIN
What we once considered in Mindanao as a mythical creature was indeed real all along. I am referring to the witch dog known as sigbin in Bisaya. When I was a kid, old folks in the barrios used to tell me that this otherworldly animal is a witch's pet. Its owner can ride on the animal's back to go places super quick. The sigbin they say, looks somewhat like a dog but stands like a kangaroo. This elusive nocturnal animal loves to come out during a full moon to smell or feed on squash flowers. It would also attack poultry and other farm animals when hungry.
From April 13 to May 20, 2020, a series of alleged sigbin attacks on livestock caused undue fear and panic here in my hometown, Oroquieta City and the adjacent Municipality of Aloran, both in Misamis Occidental. The first documented incident happened in the morning of April 13 where a cow was found dead in the field with deep scratches on the hide and internal organs were missing as if it was devoured by wolves. This was actually the 5th cow found dead of the same cause, the first four were not posted by their respective owners. Few weeks after, another cow, a goat, then a pig were killed in a similar fashion. Witnesses swear that strange-looking dogs believed to be sigbins were the culprits although skeptics say that thieves were to blame for the gruesome murder of the poor animals.
Last night while scrolling through the newsfeed, I came across a recently-published article about the Philippine Witch Dog or the Asong Gubat endemic to the Province of Bukidnon. To my amazement and great surprise, the way the Philippine Witch Dog was described in that article perfectly fits the Mindanawan concept and mental image of the sigbin. I was surprised even more when I learned about Facebook groups and pages dedicated to our country's very own dog breed. Photos of domesticated/tamed witch dogs shared by members and fellow enthusiasts were more than enough to convince me that the sigbin really exists and as a matter of fact, they have been in Filipino homes for quite some time doing what they do best; i.e., being the dogs that they are. I saw a couple of photos of a witch dog standing on top of the gas range (lol lol) although I have yet to see one that climbs trees.. but by the looks of it I wouldn't be shocked if it does. By the way, the Philippine witch dog has sharper claws that it sheds regularly. It really climbs trees and it hunts cobras!
Finally, the sigbin is no longer an urban legend. The mythical creature of Philippine folklore is after all a real animal, a very rare canine breed which may have been in existence in the wild for 36,000 years. However you prefer to call it — PHILIPPINE TIGER DOG, PHILIPPINE WITCH DOG, ASONG GUBAT or SIGBIN — behind its fierce and wild appearance is a sweet, loving and loyal doggo we can call our very own, A PROUDLY FILIPINO GOOD BOY!"
What can you say about this creature? Just feel free to leave your comments and reactions to this article.
Read Also: Aswang Sightings in Visayas Increase Amid Quarantine (Video Compilation)