Coronavirus Transmission: COVID-19 Can Spread Asymptomatically, CDC
CORONAVIRUS CAN SPREAD ASYMPTOMATICALLY – According to the Center For Disease and Control, the Wuhan coronavirus or COVID-19 can be spread even without symptoms.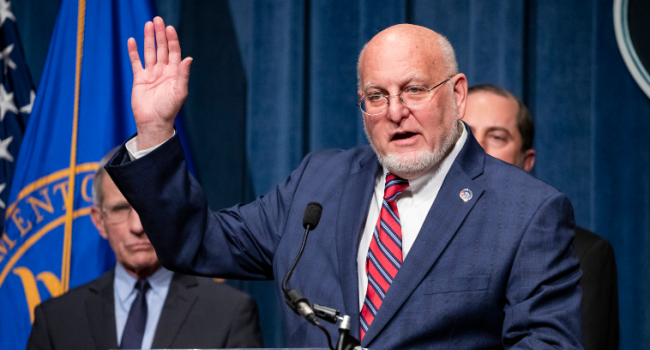 According to a report from CNN, Dr. Robert Redfield, director of the US Centers for Disease Control and Prevention said an infected person not showing symptoms could still transmit the virus to someone else based on information from his colleagues in China.
There's been good communication with our colleagues to confirm asymptomatic infection, to confirm asymptomatic transmission, to be able to get a better handle on the clinical spectrum of illness in China
However, it's still unknown exactly how much the cases are contributing to the spread of the virus that had already infected over 60,00 globally.
What I've learned in the last two weeks is that the spectrum of this illness is much broader than was originally presented. There's much more asymptomatic illness,
As per the report, he emphasized that there had already been a number of cases that only had mild sore throats. In addition, he also stated:
This virus is probably with us beyond this season, beyond this year, and I think eventually the virus will find a foothold and we will get community-based transmission
He added that we could think of the new coronavirus as a "seasonal flu". Redfield also noted that the virus could become embedded in the community at this time.
Meanwhile, in mainland China, the government changed its metric of counting patients with cases of coronavirus. Yesterday there was an additional 13,840 cases of the virus confirmed in Hubei.
The figure 14,840 already includes both tests confirmed cases and clinically diagnosed patients. With this, the Chinese government explained that it would now be adding "clinically diagnoses cases" in the tally.
Like this article? READ ALSO: North Korea Executes Official For Breaking Coronavirus Quarantine
comment(s) for this post "Coronavirus Can Spread Asymptomatically Says CDC". Tell us what you think abut this post by leaving your comments below.