Japan Cruise Ship Reports 61 More Positive Cases for Coronavirus
CORONAVIRUS – A total of 61 people on board the Diamond Princess cruise ship quarantined off the coast of Japan have tested positive for coronavirus.
Japan government quarantined the Diamond Princess cruise ship for 14 days after an 80-year-old Hong Kong passenger board on it last month. The man tested positive for the 2019 novel coronavirus (nCoV). He developed a cough a day before embarking.
Unfortunately, several people got infected by the Wuhan virus. Following a previous article, a Filipino seaman, who is among the crew member of the vessel, also tested positive for nCoV. The passengers who tested positive are transported to local hospitals.
There were about 3,700 people on board. In a previous article, there were 45 confirmed cases. Recently, there have been 16 additional confirmed cases of the deadly virus on the cruise ship. Now, the total number of cases in Japan is 61 based on CNN.
The cruise liner said there are at least three US citizens who got infected on board. There are 428 American passengers in total.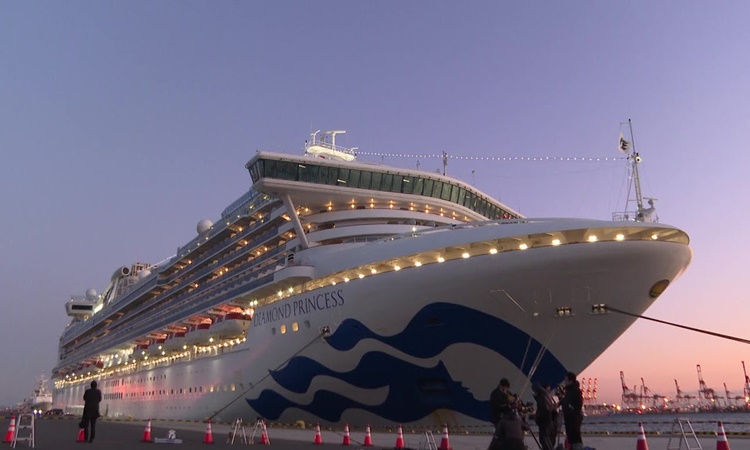 According to the report, the officials said on Wednesday that all those remaining on board the Diamond Princess will be quarantined for 2 weeks.
The root of the coronavirus has yet to be determined but the symptoms are similar to flu. In a report, the Chinese government recently agreed to allow the US health experts into their county to help curb the spread of the virus.
The Chinese whistleblower that warned about the outbreak died due to nCov. He was arrested by the police for spreading "rumors." The virus had already taken 618 lives.
What can you say about this article? Leave your comments and reactions below.
READ ALSO: Bello Confirms Filipina Died in Dubai Due To nCoV Strain