Lost Dog Refuses To Leave Roadside Spot Hoping His Original Owner Would Return
A lost dog refused to leave the roadside spot for years hoping that his owner would come back at the same spot to find him.
Dogs are among the most loyal creatures all around the world and they are also considered as man's best friend. Many people love to adopt dog as their pet for being a friendly and lovely creature.
One dog refused to leave the spot where in he was lost or intentionally left by his master hoping that his original owners would come back. The dog has been identified as Leo, which has an original name BonBon.
A kind-hearted lady found the dog who is already sick and skinny while hanging along the road side without having food for days. The Thai woman decided to bring the dog at her home and give him food and shelter.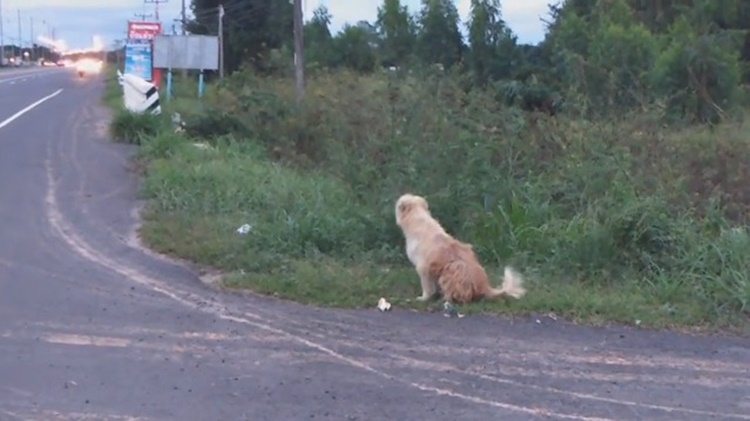 However, Leo always go back to the same spot again and again hoping that his original owners would return. The lady decided to set the dog free and just bring him food at the road side.
For four years, Leo always hangs around the same spot until a netizen spotted the Thai woman feeding the dog. The concerned resident shared some photos of the dog online, which immediately spread like a wildfire on social media.
The original owner saw the post and immediately went to the roadside and reunited with his lost dog once again. The owner said that their family was on a road trip when BonBon suddenly vanished and they couldn't find him anywhere.
The owner and the Thai woman decided to make an agreement regarding the dog's custody.
What can you say about this? Just feel free to leave your comments and reactions to this article.