Dancing is said to be one of the most varied ways to express one self's emotions and has a special effect on our body (not to mention how good it is for muscles) and our mental health. Not surprisingly, there are dancers and their dancing skills, may they be talented or not, anywhere around in the planet. There are moments when we just simply want to move our muscles and when we hear upbeat music, we dance and when we do, it's as if we're possessed with some kind of magic that we don't care if others are looking at us.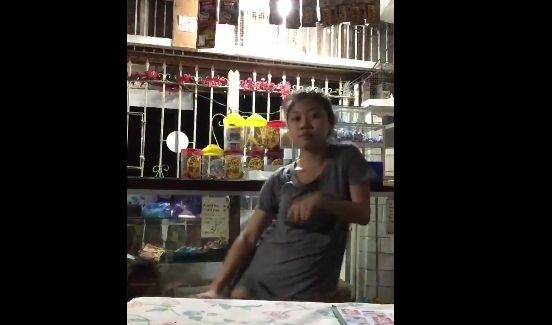 This store owner wants to enjoy herself while waiting for customers and so she decided to film herself dancing with the techno music played on the radio and while she's at it, she makes sure nobody sees her. At first, she pretends on doing some exercises and slowly moves her body and finally loses it! When a customer comes, she would stop while the music plays and resumes on dancing while making some funny faces; in fear of getting caught, she moved into a more comfy area where she can fully enjoy her time dancing!
https://www.facebook.com/YouLikePH/videos/2049576888626047/
She's funny to watch (you bet) but more than us, she's killing her time enjoyably without stressing herself how she looks and what would other people say about her. One commentator on the video said that "some people may spend 10 over thousand in a club but still cannot find happiness. But she did" and it's true. Most of the times we're afraid of being true to ourselves and getting caught but know that it's in the 'caught up' that makes us happy- making us free!
What can you say about what this young woman did? Share your comments below and if this made your day, share it with your friends online! 🙂