Guide on the Meaning & Examples of Personal Pronoun
PERSONAL PRONOUN – Here are the meaning and the examples of personal pronouns.
Undeniably, one of the most popular lessons in English is the parts of speech. It is usually taught in the elementary level. There are eight(8) parts of speech in English and each performs a specific function.
One of the parts of speech is the pronoun. It is usually discussed after the noun which refers to the name of person, place, thing, or event. Pronouns are those that stand to replace the nouns to avoid its repetition.
There are several types of pronouns. One of them is the personal pronoun which we will discuss in this article.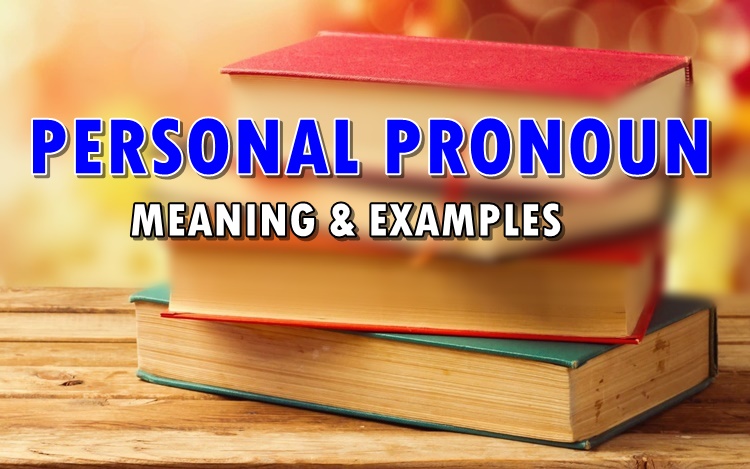 Personal Pronoun is a group of pronouns that are used to replace the nouns referring to a person or a group of people in a sentence.
The pronoun under this may be a first person pronoun, a second person pronoun, or a third person pronoun.
The first person pronoun is "I". It refers to the person who is doing the task or the person speaking in a sentence.
Example – I went to the bathroom early in the morning.
The second person pronoun is "you". It refers to another person who may be doing the action but he or she is not the speaker in the sentence.
Example – You are the one making my world revolve faster than usual.
There are a lot of third person pronouns including the it, he, she, and they. Here are some examples:
He entered the room although it was very dark.
It did not jump when the box was opened.
comment(s) for this post "PERSONAL PRONOUN – Meaning of Personal Pronoun & Examples". Tell us what you think abut this post by leaving your comments below.