Is it really sabotage that happened to Jehza Huelar's Miss Supranational gown?
Miss Supranational 2018 candidate from Philippines Jehza Huelar's gown allegedly experienced sabotage.
Pageants from around the globe always highlight the beauty and glamour of candidates vying for the crown.
However, they had been issues surrounding beauty contests, just like the controversy which happened on this year's Miss Earth.
It appeared that Jehza Huelar also experienced the negative of the pageant.
The Filipina beauty queen represented the country in this year's competition in Poland last December 7.
During the online votings before the pageant night, Jehza rose among other candidates.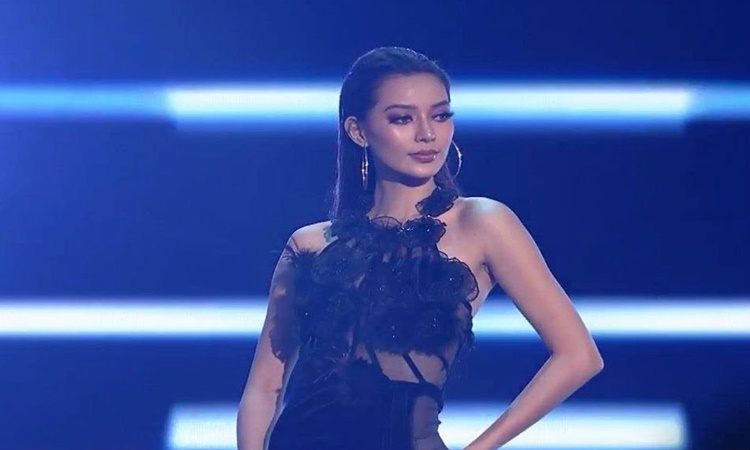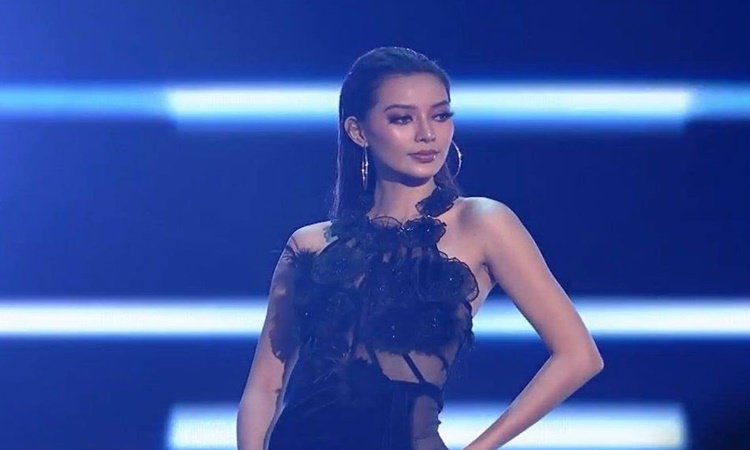 She was able to make it to the Top 25 until the Top 10. On the other hand, she was not chosen as one of the 5 finalists of the said beauty pageant.
A day after the pageant, the photo of her final evening gown surfaced on social media.
Jehza shared on Instagram account that her gown for the Miss Supranational 2018 competition was sabotaged.
She posted a photo showing the zipper of her gown was torn. On her caption, she said, "so this happened just after announcing top 10".
Her next IG Story said, "But still went out of the stage as if nothing happened."
On the Instagram account of Pageant Feed Philippines, the photo of Jehza's gown was shared.
The caption talked about the sabotage that happened.
"P.S. It was SABOTAGE! Philippines was sabotaged ladies and gentlemen!"
It was also said that it wardrobe malfunction is not the cause of what happened. In addition, the post revealed that the gown was damaged took place between dress rehearsals and before the announcement of the Top 10.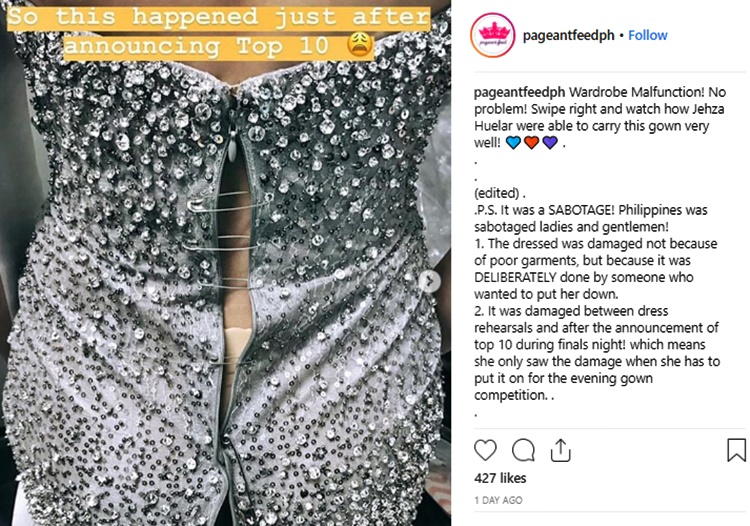 On a popular showbiz site, here are the various comments of netizens about this.
Talagang nangyayari pala ang ganyan? Wala bang bantay mga gamit nila?

Alam na kasi ni jehza na di pasok sa top 5 kaya ayan gumawa ng eksena. O di ba? Kahit talo nag trending sya. Goid job! Showbiz na shiwbiz ang galawan

Kababawan na nga yung pagsali sa pageants mas kababawan pa yung mananabotahe.