VACC Opposes De Lima's Official Trip Over Alleged Involvement on Illegal Drug Trade
Senator Leila De Lima's official trip to the United States and Germany was opposed by the Volunteers Against Crime and Corruption (VACC) over her alleged drug involvement.
On Sunday (December 11, 2016), VACC conduct a protest on the streets opposing the international trip of the senator for facing four charges filed against her on the alleged involvement on the illegal drug proliferation at the New Bilbid Prison (NBP).
The group was against De Lima's overseas trip, accusing the senator that she would escape the charges filed against her. De Lima announced last Friday (December 09, 2015), that she will have her official trip to the US to receive an award and Germany for speaking before the most influential leader in the world from December 11 to 22.
De Lima has been allowed by Justice Secretary Vitaliano Aguirre to leave the Philippines despite the charges filed against her. Aguirre gives De Lima the permission to travel abroad for the case against the senator was still pending.
"Acting on the letter of Senator De Lima relative to her plan to travel abroad, the DOJ has issued an Allow Departure Order or ADO to allow her to travel abroad because no case has yet been filed against her before the courts," explained by Aguirre quoted by ABS-CBN.
VACC doubt De Lima's intention on her official trip abroad. The group also fears that the senator may seek asylum abroad or they are not convinced that De Lima will return after her international travel.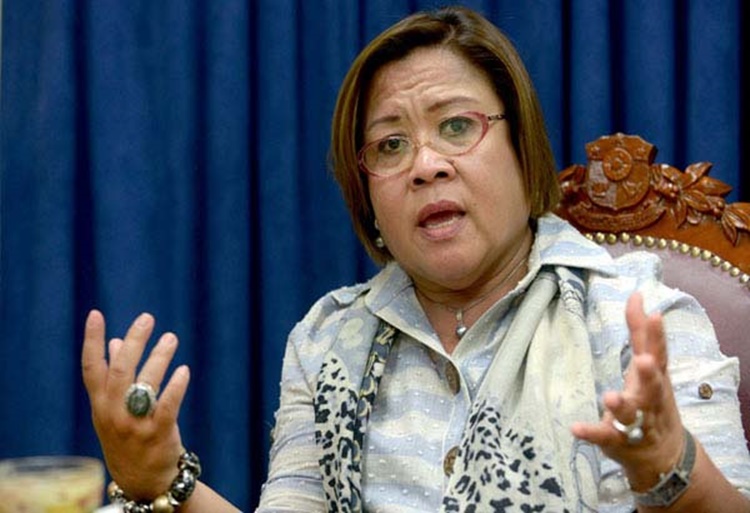 On Saturday (December 10, 2016), VACC founding chairman Dante Jimenez was insisting De Lima not to leave the country to prove her innocence. De Lima will be under subpoena on December 21, 2016.
A disbarment case is one of the four criminal charges filed by the complainants to the senator for alleged receiving drug money from drug lords.