It is as clear as the sun that the government of China is not exhibiting the moves of "a friend" of the Philippines when it comes to the West Philippine Sea.
Amid the countless instances when China and Philippines have shaken each other's hands, it is undeniable that the relationship is different when it comes to the territorial dispute. The Chinese government is firmly asserting its claim over the West Philippine Sea despite the 2016 arbitral tribunal ruling that overrode their "nine-dash line" rule.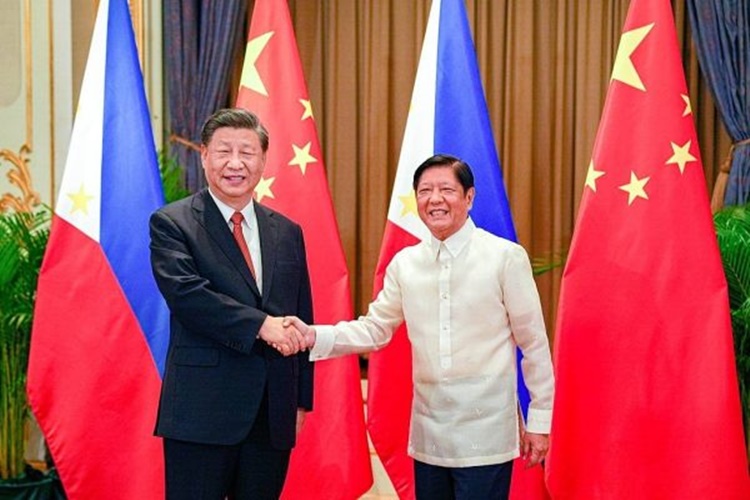 While the Philippines wants to push for a diplomatic resolution of the issues, China is building its security apparatus in areas of dispute. It has ramped up the construction of land formations including a man-made island in the areas where PH has actually gained a higher claim in the eyes of the world.
Is this a losing battle for PH? Over the disputed territories, China is comparable to a friend smiling in front but having a lot in mind on how to win the fight without actually putting up a flight.
The massive defense-boosting strategies of the Chinese government is undeniably another huge battle for the Philippine government — and all these while we have yet to shoot the ball in their court despite the free throws handed by the arbitral tribunal's decision.
The Philippines is undeniably in a more challenging state now compared to how it was years ago over the dispute. I believe, the Philippines, being a loyal, truthful, and geniune friend of many nations, must also learn when to be wary of who its real companions are.
Thank you for visiting Philnews.ph. You may also follow us on Facebook, on Twitter, and subscribe to our YouTube channel Philnews Ph.
Disclaimer: The content of the article posted above is a sole opinion of the writer and does not represent the whole media company. Also, the citations provided are based on the information deemed as facts by the different legit sources and contribute to the basis of the making of the whole viewpoint. The writer does not, in any form, intend to create inacurrate understanding of the topic or influence the readers instead, express one's viewpoint in a formal manner.