Dispute in the West Philippine Sea between China and the Philippines became the number one issue all over the world.
Dispute in the West Philippine Sea between China and the Philippines became the biggest issue in the country. Many Filipinos are still in doubt if where did the conflict started.
Philippines is known for its 7100 islands. 1/6 of the Philippines territory are these islands.
Philippines is one of the richest country for having different species  that can be found all over the archipelago.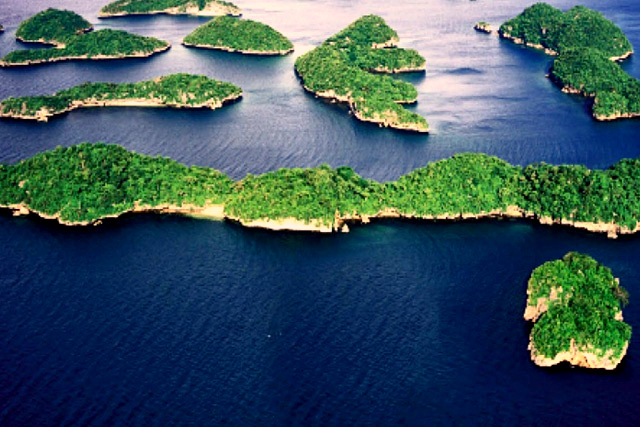 The West Philippine Sea would include the Luzon Sea and the Kalayaan Island Group which is in the part of the larger Spratlys group of features in the South China Sea. It also includes the Bajo de Masinloc, also locally called the Panatag Shoal and is internationally known as Scarborough Shoal.
The West Philippine Sea becomes a matter of serious national importance given its strategic location, security implications and resources. It's the smaller area of the South China Sea which is off the country's western seaboard.
The difference was cleared up  and renamed as the the maritime areas to the country's west after the former President Benigno Aquino Jr. issued Administrative Order 29 on September 5, 2012.
The West Philippine Sea is rich of its wide array of sea bed and the source of most of the country's indigenous oil and gas. Also, its rich coral formations serve as spawning grounds that replenish depleted stocks in waters adjacent to the Philippines that is a home to almost 20% of the country's fisheries.
According to the different reports all over the world, the West Philippine Sea is in critical situation for its national patrimony and territorial integrity.
The dispute arouse after the China claimed "indisputable sovereignty" over all the waters, islands, reefs, rocks, seabed, minerals, and living and non-living resources that are enclosed by the nine U-shaped lines and that encloses 85.7 percent of the entire South China Sea.
Feel free to SHARE this now with your family and friends on FACEBOOK or TWEET it on TWITTER to inform others. Thank you so much for sparing a bit of your precious time to read this blog. You can like us on Facebook and visit our site more often for more updates.