Security Guard Who Juggles Work & Childcare Earns Praise From Netizens
UNCONDITIONAL LOVE – A security guard goes viral and earned praise online for juggling work and childcare.
Fathers, just like mothers, play an essential role in their children's lives. While parenting roles have evolved over time, the significance of a father's presence and love remains constant.
A father's love is characterized by its unique qualities, offering a different yet equally important perspective and influence compared to that of a mother.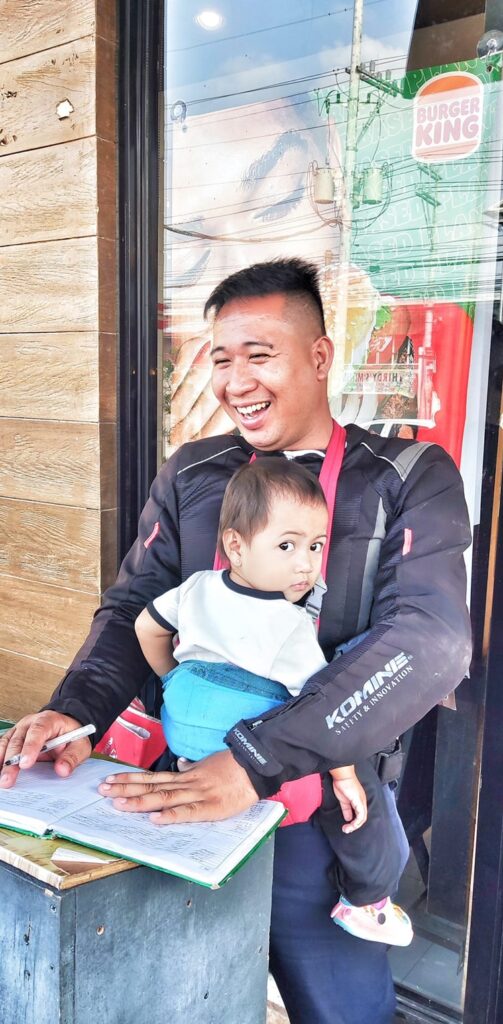 Fatherly love is a powerful and enduring bond that shapes the lives of children and contributes significantly to their emotional well-being and development.
Recently, a Facebook user named Tino Amaziah shared a photo of a security guard carrying his child while on duty at a burger store. The post quickly circulates online and elicits reactions from the netizens.
The heartwarming photo shows a security guard juggling his job and caring for his child, showcasing a modern dad who goes above and beyond to provide for his family. The loving dad happily cares for his baby while performing his tasks.
In another story, a poor dad brings son to fish market after asking to visit sentosa aquarium
Amaziah failed to get the name of the security personnel but mentioned that he and his wife were the sole caregivers of their child. It's a challenging feat that not everyone can accomplish.
According to Tino, the guard and his wife both work and they take turns looking after their child. The couple reflects teamwork and cooperation within the family, showing not only love for their child but also mutual respect and support for each other.
Here is the full post:
"Saludo sa daddy na pinagsasabay ang work at pagaalaga ng anak, security guard at Burger King Malolos"
The social media users expressed their reactions to this loving dad: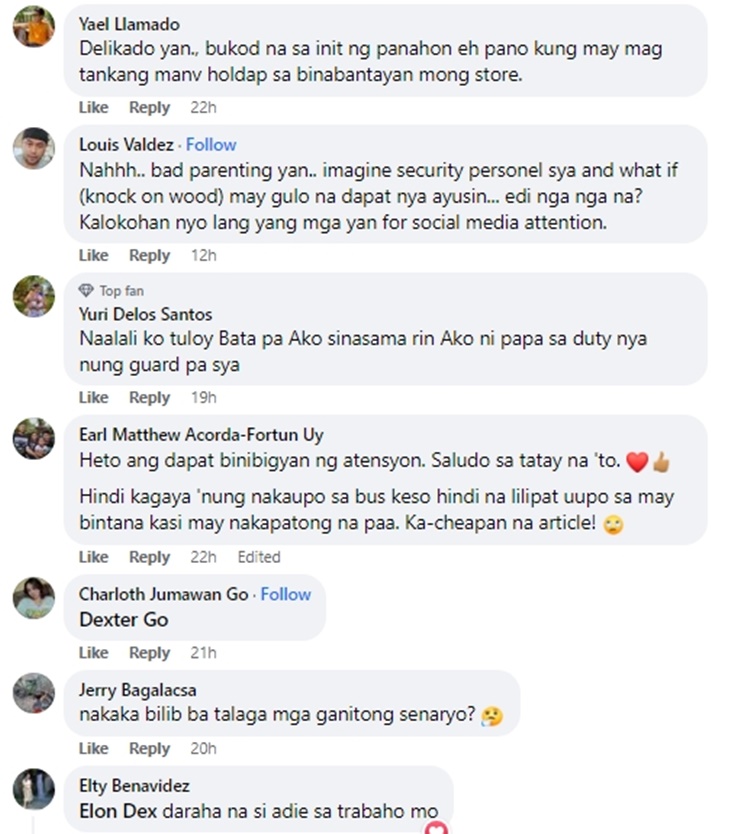 Thank you for visiting Philippine Trending News (Philnews.ph). You may also follow us on the following social media platforms; Facebook, Twitter, and YouTube