PHILIPPINE MYTHICAL CREATURES – Here's a list of some of the famous and lesser-known creatures of Philippine Mythology.
Stories about the Philippines Mythological creatures persists from pre-industrial times up to this modern day. They never fail to give us a scare but at times, they sound silly and weird. Here's a few of them including the lesser-known ones.
Philippine Mythology Creatures – List Of PH Mythical Creatures
What are the different Philippine mythology creatures? Here are a few.
PHILIPPINE MYTHOLOGY CREATURES – Here's a list of some of the famous mythology creatures of the Philippines. Check them out below!
The Philippine mythical creatures are not just a part of our history. They are also part of education being among the topics discussed in some school subjects. Stories about them are surely chilling!
Most Filipinos grew up being told stories of them.
Philippine folklore is a treasure and here are some famous creatures to meet!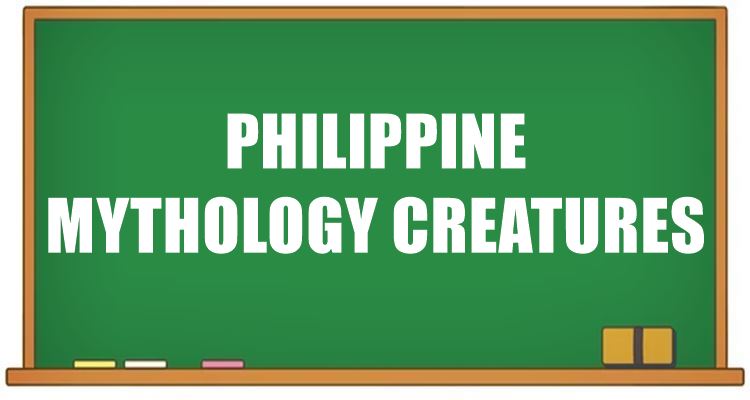 Aswang – The classic! They feed on the blood and flesh of their victims and what makes them really dangerous is that they can appear as humans. They only transform being animals at night. Many films and television series have tackled this creature.
Diwata – They are the gods and guardians of nature. They bless and help the deserving while severely punishing those who do bad deeds.
Tiyanak – Be careful and don't be lured! They can disguise themselves as innocent infants but really, it's just their strategy to come and get you and suck your blood.
Tambal – They are better known as doppelgangers. A doppelganger can copy someone's physical features and kill their victims to take their place.
Kapre – He is the giant creature that always carries a "tabako" with him while staying at a tree. They can become a person's friend and they also get attracted to a beautiful female.
Tikbalang – They are huge creatures – half horse and half man. It is said that they have the power to trick people and make them get lost on their way.
Duwende – They might be small but they are playful. They look like little old men who only show themselves to people that they like.
There are also other lesser-known creatures like Pasatsat, Berberoka, Ani-ani, Baconaua/Bakunawa, Amomongo, Bungisngis, Sarangay, Gawigawen, Sigbin, and Balbal.
READ ALSO:
What can you say about this? Let us know!
For more news and updates, follow us on Twitter: @philnews_ph Facebook: @PhilNews, and YouTube channel Philnews Ph.