Eula Valdez to Play as Senator Imee Marcos in MaM That Criticized by Kakampinks
Veteran actress Eula Valdez will play the character of Senator Imee Marcos in "Mabuhay Aloha Mabuhay" (MaM) which earns criticisms from Kakampinks.
The official trailer for "Martyr or Murderer," the sequel to controversial director Darryl Yap's film "Maid in Malacaang," was recently published by VIVA Films and VinCentiments. The highly anticipated film will be released on March 1.
While writing this news, it quickly surpassed one million views and is still growing. Senator Imee Marcos, the sister of President Ferdinand "Bongbong" Marcos Jr, instantly praised everyone who saw the trailer.
Meanwhile, netizens are drawn to a scene near the end of the trailer. It appears to be a trailer for the third MoM sequel, "Mabuhay Aloha Mabuhay," or MaM. It is claimed to be their home in Hawaii until they return to the Philippines.
This is during President Bongbong Marcos's political career. Marcos Jr. became a senator before running for the presidency for the second time in the contentious 2022 elections.
Meanwhile, Senator Imee will be played by actress Eula Valdez. The netizens, particularly the Kakampinks, were taken aback by what Eula's interlocutor said in the scenario, which can be interpreted as PBBM.
"Bonget?" Eula asked the caller on her cell phone. "Imee, tingin ko… dinaya ako ni Leni," according to the statement of her interlocutor. This is where the trailer ends.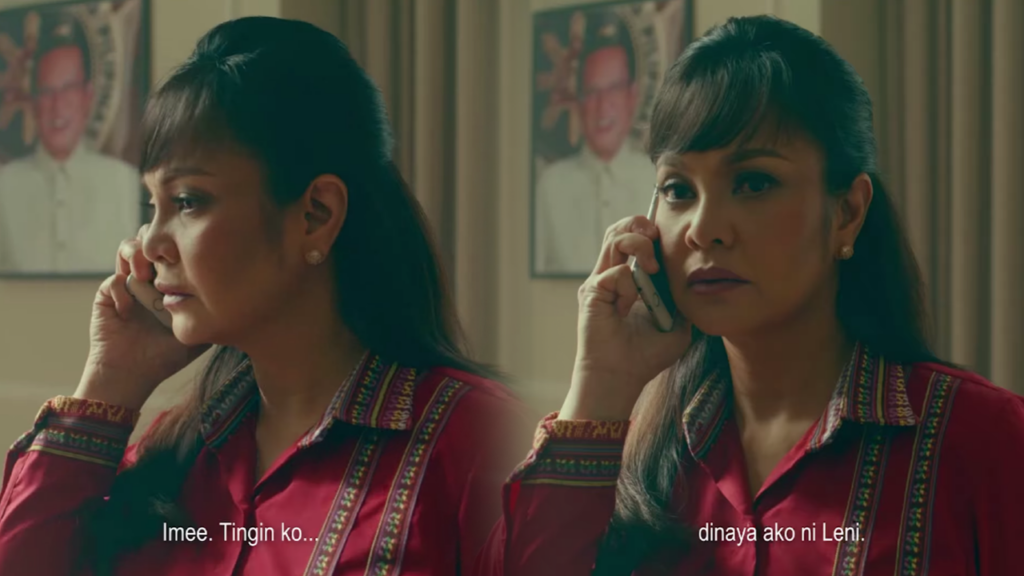 Netizens responded with a variety of thoughts and comments. Kakampinks, or passionate followers of former Vice President and Angat Buhay Foundation Leni Robedo, slammed the film's last scene. The supporters also condemned Eula.
"I can't believe that the actress I admired after her Urian-worthy performance in 'Dagitab' is the same person I'll despise today after being part of a well-oiled propaganda machine that perpetuates historical revisionism. Miss Eula Valdez, what happened?"
"So… Eula Valdez, who openly supported Leni Robredo last year, is part of Martyr or Murderer as the present-day Imee Marcos. This is interesting…"
"Naghihirap na ba si Eula Valdez para tanggapin ang project na 'to?"
READ ALSO: RR Enriquez on Being Childless for 14 Years: "I couldn't stand their noise"
What are your thoughts on this article? Just feel free to leave your reactions in the comment section.
Thank you for taking the time to read this. We aim to give the freshest and in-demand content to our visitors. Come back next time at PhilNews for more updated news.