VP Sara Duterte Distracted at Microphone of ABS-CBN During Interview Goes Viral
Vice President Sara Duterte disturbed at the microphone of ABS-CBN news during her interview goes viral on social media.
A video of Education Secretary Sara Duterte making a statement to reporters during an interview recently went popular on social media. In the aforementioned footage, Duterte can be seen appearing to be sidetracked by the position of the ABS-CBN microphone that is being compelled to get closer to her.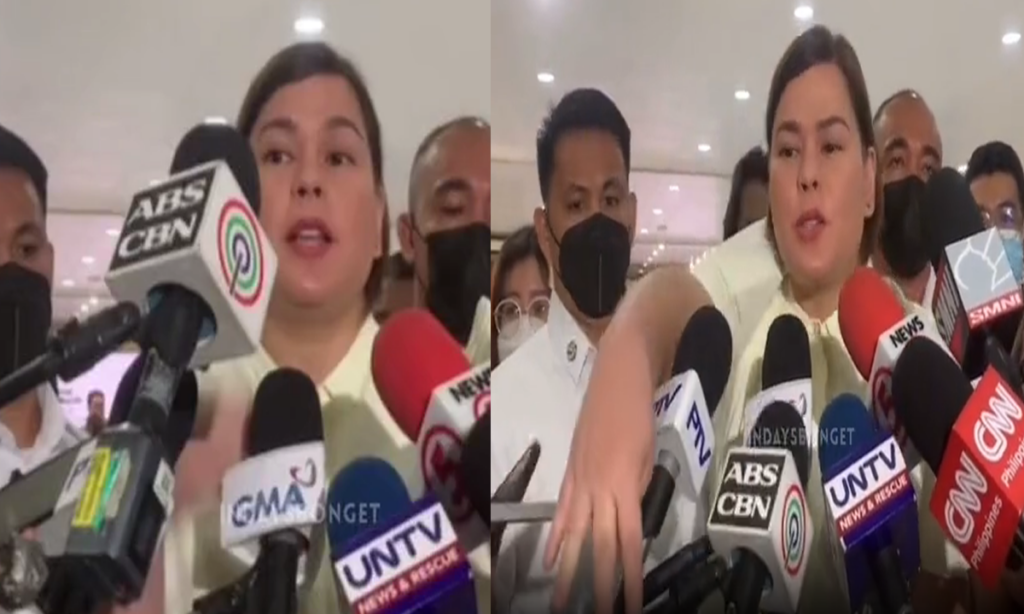 The vice president herself paved the way and deactivated the aforementioned microphone. She then went on to discuss her future goals with DepEd. A user of the internet re-posted the aforementioned clip on his Twitter account.
" Wala ka na nga prankisa, sapaw ka pa," said the netizen who uploaded the video.
It received various responses and 15,000 views from online users. It can be remembered that Duterte criticized ABS-CBN for their headline about the news that 'Sara Duterte defends father's Davao trip: President is frontliner'.
"Alam niyo Abs-Cbn kaya marami naiinis sa inyo dahil nanadya kayo. Apart from this sassy answer, I gave a mouthful of numbers as legal basis, aba kahit isa wala man lang kayo sinulat. Ansabe ko IATF Omnibus Guide dated 15 May 2020 Sec. 7 (2) 2 at Notam DIA exemption to restricted travel 2) Government flights," said Duterte.
On the other hand, she pledged at the time that she would refrain from interfering with the ongoing discussion regarding the ABS-CBN franchise. Due to several problems, lawmakers and the previous president Duterte agreed to stop ABS-CBN from renewing its franchise.
READ ALSO: PHOTOS: Carla Abellana No-filter Selfie Goes Viral
What are your thoughts on this article? Just feel free to leave your reactions in the comment section.
Thank you for taking the time to read this. We aim to give the freshest and in-demand content to our visitors. Come back next time at PhilNews for more updated news.