Kamote Bus Driver Earns Criticisms Online After Nearly Causing Accident Along the Road
A kamote bus driver nearly causes an accident after slightly hitting a vehicle due to his recklessness along the road.
Nowadays, road accident has been one of the major problems happening in different countries all around the world including the Philippines. Reckless driving and lack of discipline are some of the major reasons.
The Philippine government and authorities are now implementing stricter rules and regulations to reduce such incidents. However, there are still a lot of reckless driver along the streets.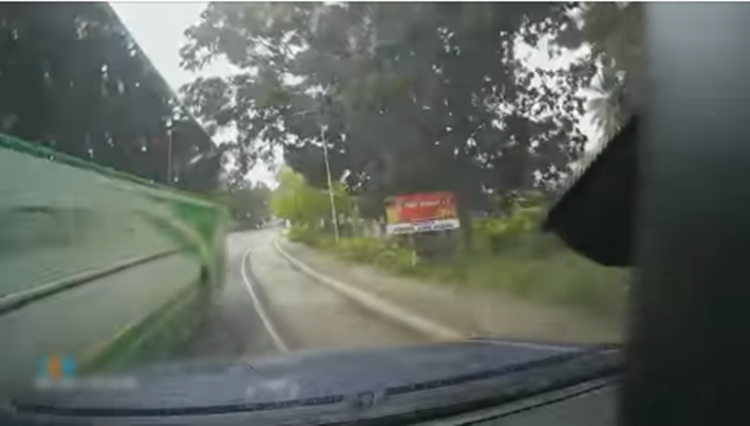 A Facebook user named Kamille Ria has shared the video footage of a reckless bus driver who slightly hits their vehicle along the road. The video footage garnered various reactions from the online community.
In the video, it can be seen that Kamille is riding the car being drove by her sister when a kamote bus driver overtake and occupied their lane. The reckless driver even slightly hit their vehicle.
Read Also: Another Motorcycle Rider Expresses Dismay After Suffering Road Accident Due to Barrier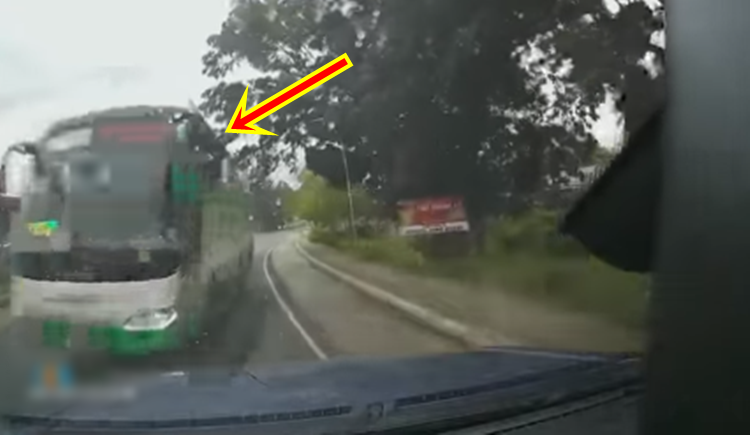 Ria expressed her gratefulness towards God for protecting them for possible accident due to the kamote bus driver. She also explained that the threat of the coronavirus disease is not enough but her sister has also to deal with reckless drivers.
Here is the full post:
"As if the threat of covid isn't enough, my sister also has to deal with crazy bus drivers while driving to the hospital where she works at. Ugh. Thanking the Lord for His protection!
#TheStuffOfNightmares"
The social media users expressed their reactions to the post: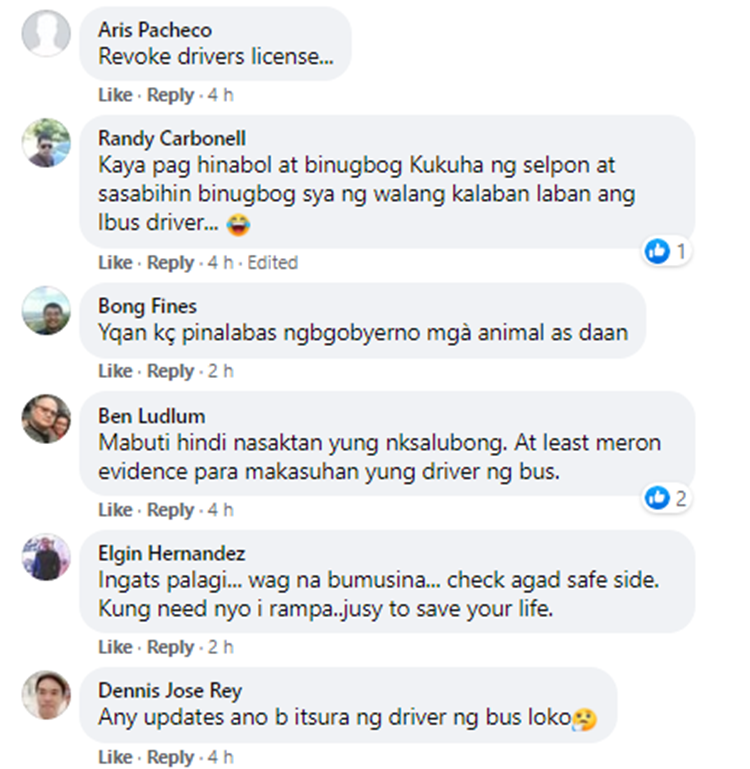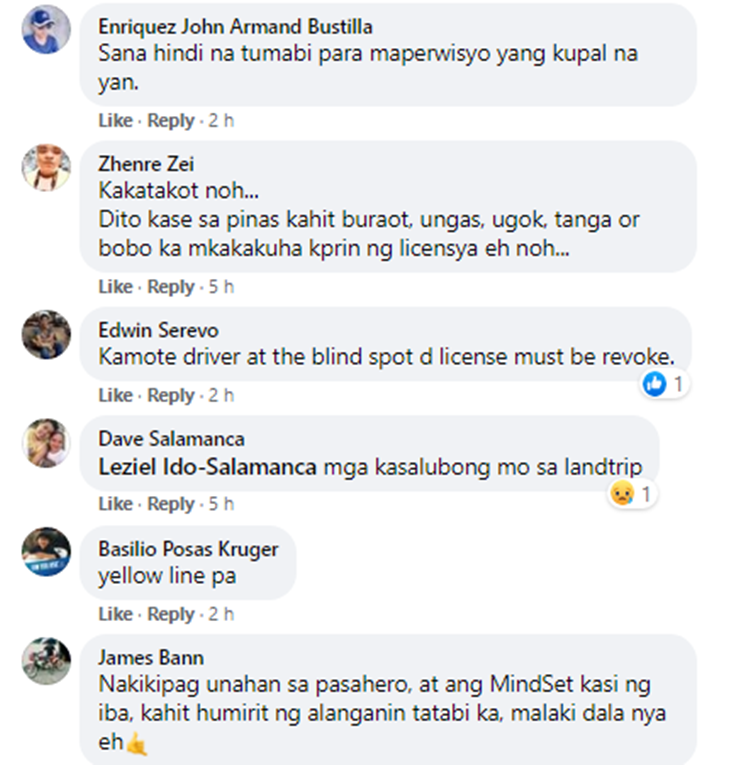 What can you say about this? Just feel free to leave your comments and reactions to this article.
Read Also: Road Accident Involving 2 Motorcycles Caught on Camera