Photos of Mouldy Leather Bags, Shoes Goes Viral
MOULDY – The photos of mouldy bags, shoes, and wallets elicited reactions from the online community.
Major retailers, restaurants, stores, and movie theaters were shut down in order to halt the spread of the 2019 novel coronavirus (COVID-19). All major events and gatherings were also canceled or postponed.
The World Health Organization (WHO) advised the public to stay indoors. Most people now are working in their homes while others wait for their company to resume its operation.
In the Philippines, House lawmaker Johnny Pimentel encourages retailers and big supermarkets to hire temporary and part-time employees amid the pandemic. Grocery stores, supermarkets, and pharmacies were among the few places left open for the public.
On Sunday, May 10, a Facebook user named Nex Nezeum shared photos of damaged leather bags, shoes, and belts that were left in the mall for 2 months. The pandemic clearly affected the retail industry.
It can be seen in the photos that some items were covered with molds. The branded bags on the shelf appeared to be discolored. The post has garnered 8.7 thousand reactions, 80 comments, and 37 thousand shares as of this writing. The location of the store was not mentioned.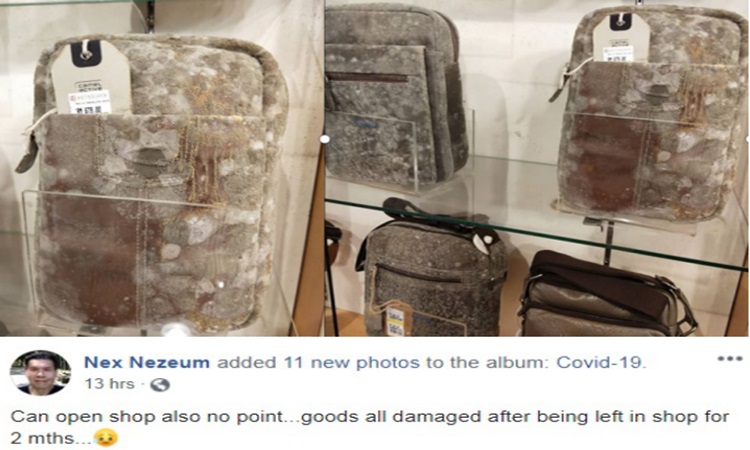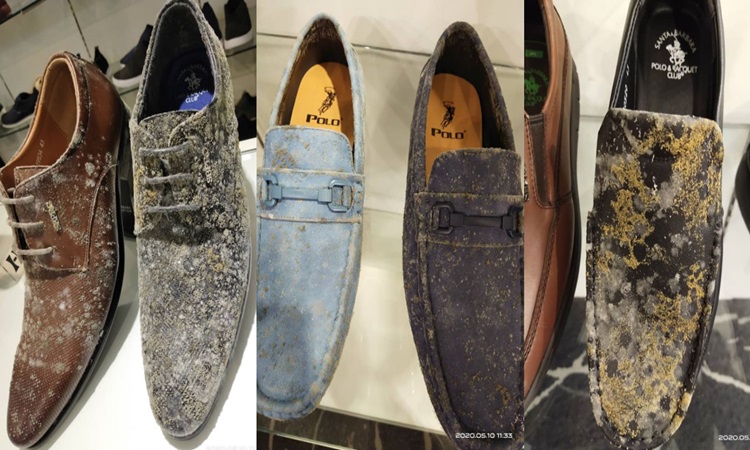 The photos of the molded bags, shoes, and wallets garnered various reactions from the online community. Here are some of their comments from the post:
@Harry Teh: "Really end of the world. A little spit polish will get the fungus off"
@Kyo Kaedee: "this look like abandoned for 1 year than 2 months"
@Harry Teh: "it's shockingly relevant the world over and will affect businesses world wide. Good job in bringing awareness"
What can you say about this article? Leave your comments and reactions below.
READ ALSO: Students Loitering Around Malls Sent Home By Cops Amid COVID-19