Here are some relationship facts about men who are truly in love with you.
RELATIONSHIP FACTS – Here are some facts about men and what they do when they are in a relationship and truly in love with their partner.
Love has many languages may it be in actions or words. Each person has his or her own way to show how much they are so into someone or with their partner. And when it comes to men who are in a relationship or smitten into someone, here are the things he usually do if he is truly in love with you.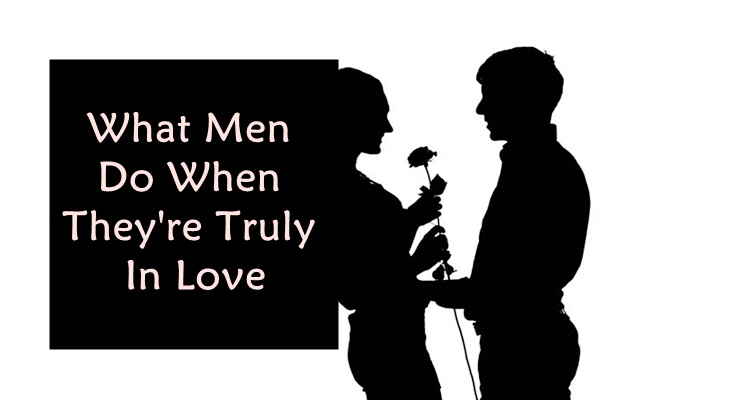 See below:
Men aren't slow when doing things, thus, when someone is trying to slow down with you even though it's just merely walking, this could indicate that his slow movements is due to the fact that he wants to spend longer time with you.
If a man really loves you and not just some platonic feelings, he'll say those three words. It doesn't matter if who said it first but if they feel it, they'll say it you. Men, by nature, are very straightforward. He will clear it to you about his feelings and his intentions.
A study from Stanford University found out that men who are in love feel lesser pain. A moderate pain is reduced by 40 percent and in feeling severe pain, it is decreased by 10 to 15 percent.
Some women do things at such grossing way. We are actually gross walking covered with germs no matter how much we clean ourselves. However, if a man is really into you, he will never ever mind those gross things in you. If he is into you, he will kiss your lips and even play his tongue to yours. He'll even pick up your dirty tissues for you. This could also be the same thing to women as well.
Being in love makes it difficult for them to fall asleep because they are replaying those wonderful moments they had with you in their brain. And they get so addicted to that person they are in love with.
Men who are in love see you as excellent and perfect when you perfectly know well that you are not. They are blinded and the saying "Love is blind" could be a real thing. They just see no flaw or mistakes in you and just get their focus on your good qualities and it is because of the increased dopamine level.
He is compassionate in loving you in any forms such as saving the last bite of his food or even lending you his jacket even if it would mean he'll freeze of cold.
READ ALSO:
What can you say about this?
For more news and updates, follow us on Twitter:@philnews_ph and Facebook:@PhilNews
Source: YouTube/ The Talko
comment(s) for this post "RELATIONSHIP FACTS – What Men Do When They're Truly In Love With You". Tell us what you think abut this post by leaving your comments below.