China Controls West Philippine Sea -Malacañang Admits
Correction Note: This Philnews.ph article has been corrected after it was rated "Partly False" by an independent fact-checker on Facebook. The title was initially "JUST IN: Malacañang Admits West Philippine Sea Controlled By China". However, a bug automatically changed the publishing date from March 25, 2019 to April 19, 2020 which is contrary to the "Just In" phrase in the title. The said phrase was already removed by the author.
MALACAÑANG – The Palace admitted that the West Philippine Sea now is controlled by China.
Until now, the issue regarding the ownership of the West Philippine Sea is still ongoing. China has not withdrew its claims over the disputed island despite the ruling of the Arbitral Tribunal in 2016.
The Tribunal sided the Philippines as the one with the rights over the West Philippine Sea. However, Chinese operations on the disputed island reportedly continued.
Undeniably, a lot of Filipinos desire an end to the issue. Many are concerned for the sake of the Filipino fishermen who were allegedly driven away from the island by Chinese authorities.
Recently, an update regarding the matter crossed the surface.
Based on a report on Inquirer, Malacañang admitted that China is currently the one having a control over the West Philippine Sea.
Presidential Spokesman Salvador Panelo spoke amid the circulation of the documentary video of Filipino fishermen who were allegedly driven out by Chinese coastguards.
Based on the report, the said video was released by senatorial candidate Neri Colmenares.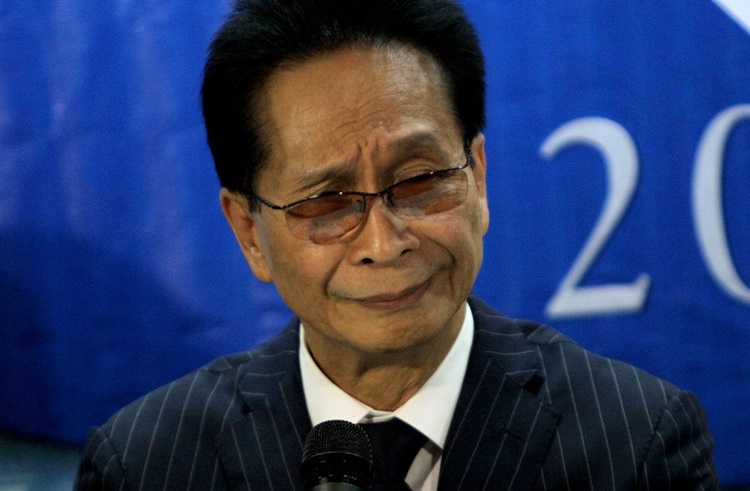 "Sila ang may kontrol, as of now. Meron silang pwersa doon. We can only protest like any other country na may claim like Vietnam. Saka 'yun lang ang magagawa natin," Panelo expressed.
According to Panelo, there must be "proof" that indeed Filipino fishermen were driven out from the disputed island. He stressed that the government will not allow it to happen to its citizens.
We'll keep you posted for further updates.
READ ALSO: US On China's Control Over West Philippine Sea: 'Cease bullying behavior'