How true is it that Kiray Celis was confined in the hospital for breast enhancement?
'Goin' Bulilit alumna Kiray Celis, whether it is true or not, posted on her Twitter account that the reason of her confinement in a hospital is because she had breast enhancement procedure.
She posted on her Twitter and Instagram accounts a photo showing herself sitting on a wheelchair last September 20.
Since she did not elaborate on the caption why she was confined, netizens asked her what happened. Kiray did not answer any inquiry about the status of her health but her social media followers wished her to get well.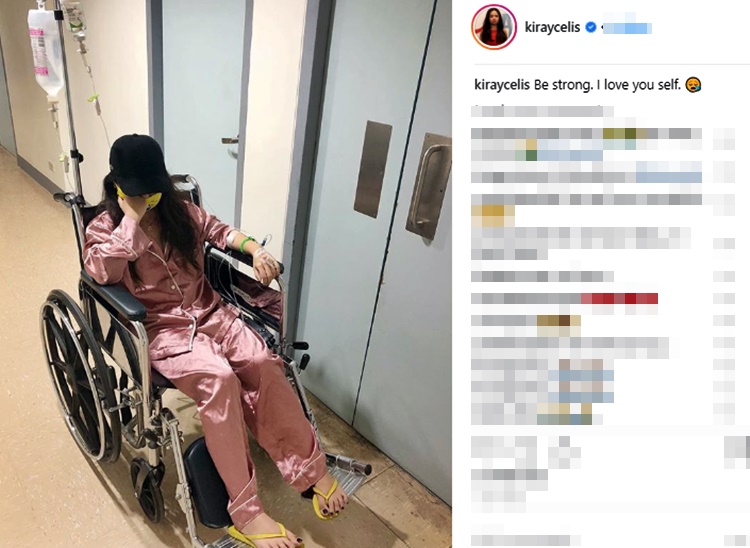 A day after she posted that photo on her social media accounts, Kiray shared a screen shot photo of her conversation with "Tito Fanny".
Apparently, it was the famous make-up artist, Fanny Serrano.
Tito Fanny asked why Kiray Celis is in the hospital. The actress said that she was confined for 2-3 days.
Then, the question from the make-up artist started an intrigue. He asked if Kiray went under the knife for breast enhancement.
The actress answered shortly with "yes". On the other hand, she added "chos" to her reply. This is a term known in the gay language for saying "joke".
Is it really a joke? Then, what could be the real reason why she was hospitalized?
Kiray Celis is Johanna Ismael Celis in real life. She was first known as MTB's Munting Miss U. At the age of 4, she already started making people laugh.
Aside from being included in the noontime show, she also did her first movie  "Pera o Bayong (not da TV)"  with the entire MTB cast.
Her comedy stint in Kapamilya's kiddie gag show Goin Bulilit in 2005 boosted her career.
After she graduated from the said TV show, she ventured in teleseryes and movies.