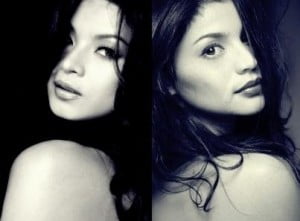 After the authorities has ordered to remove the billboards of the Philippine Volcanoes rugby team along EDSA where in some members of the team are featured wearing only underwear. Now, two billboards were added among the list that has been pulled out and this time it's the tarpaulins of Angel Locsin and Anne Curtis.
The order came from the MMDA officials and they said that the removal of the billboards was due to lack of permit and violating the National Building Code.
The billboards of the two actresses are seen in Boni-Edsa and it features the two posing with just bra and panty as cover of their body.
The authorities also warned other owners of illegal billboards especially in EDSA-Trinoma and EDSA-Pasay that they will tear it down.
On the other hand, Actress-host Anne Curtis tweeted in the her official account in the micro blogging site Twitter denying that she has a billboard in Boni-EDSA wearing a bra and added that MMDA might be wrong.
In the recent statement given by Mandaluyong City Mayor Benhur Abalos, he gave warning to all the advertisers regarding the sexy billboards along EDSA as it is a bad influence to other who can see it especially for the children.
Some of the celebrities also gave their opinion regarding the issue and there are others who said that there is nothing wrong about the billboards and this action of the authorities is against the freedom of expression but it was answered back by the authorities saying that what is at stake in this issue is the morality which is higher than the freedom of expression.