Check the List of Pag-IBIG Cash Loan Application Requirements for OFWs
The Pag-IBIG Fund has set a different list of requirements for OFW members who want to apply for its cash loan offer.
The members of the Pag-IBIG Fund, one of the biggest government agencies in the Philippines, are not only Pinoys in the country. There are also overseas Filipino workers (OFWs) who maintain active and updated memberships to the government agency.
The OFW members of the Fund may also be eligible to apply for the loans offered by the government agency. One of them is the Multi-Purpose Loan. The OFW member must have posted at least 36 monthly savings with one of which posted within the latest six months to qualify for the offer.
There are also documentary requirements that OFWs who wish to apply for the Pag-IBIG cash loan offer must submit. Here are the documents needed:
Employment Contract

Employment Contract between employee and employer (1 Photocopy); or
POEA Standard Contract (1 Original)

Income Tax Return filed with Host Country/Government (1 Original)
Certificate of Employment and Compensation (CEC)

CEC signed by employer (for household staff and similarly situated employees) (1 Original), supported by a photocopy of the employer's ID and passport
CEC written on the Employer/Company's official letterhead (1 Original)
Just like the locally-employed and self-employed members of the Pag-IBIG Fund in the Philippines, there are also options for OFW members with regards to the loan application.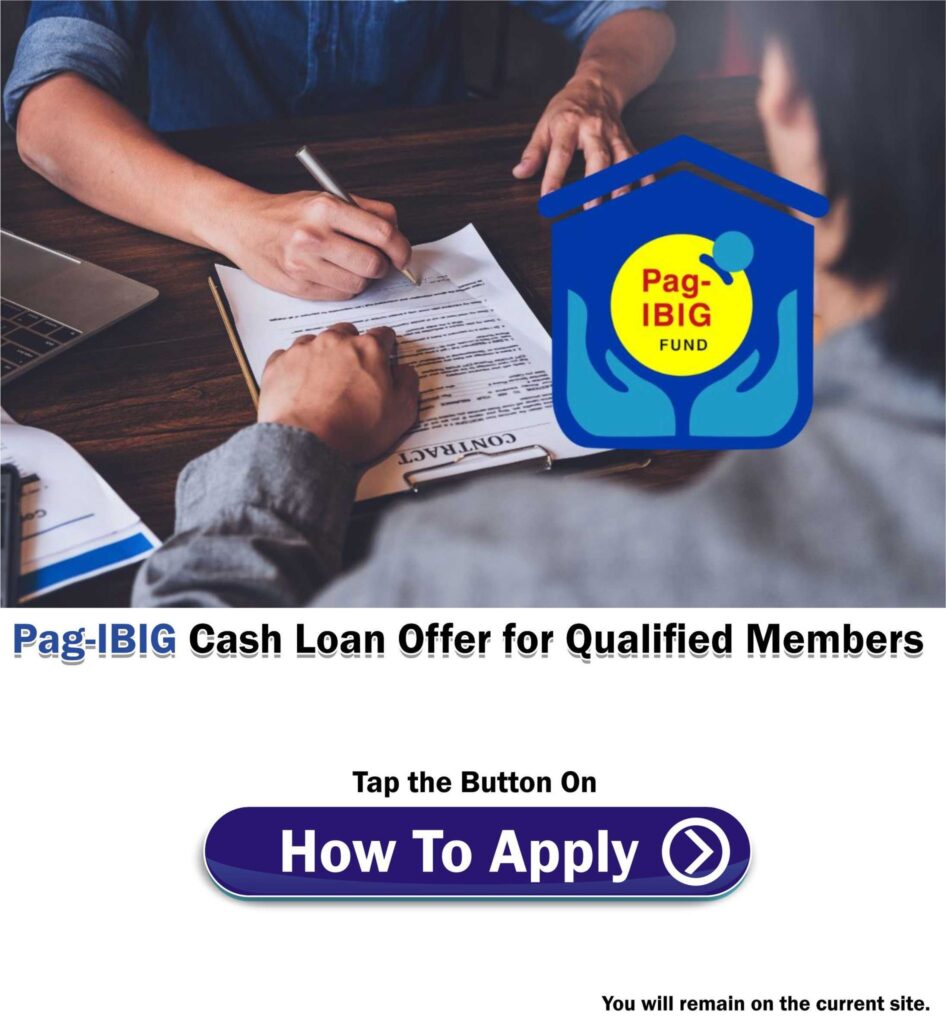 The loan processing may take only two (2) working days. For the loan application results, the Fund notifies its loan applicants through an email, a call, or a text message.