Check the 2 Ways To Apply for the Pag-IBIG Cash Loan Offer
Here are the options of the Pag-IBIG Fund members who wish to apply for the cash loan offer, the Multi-Purpose Loan or MPL.
The Pag-IBIG Fund is not only ready to assist its members in times of calamities and for their residential properties-related purposes. The government agency also has a cash loan offer, the Multi-Purpose Loan or also called the MPL.
Millions of Filipinos in the country are members of the Pag-IBIG Fund. These include locally-employed individuals, self-employed individuals, and voluntary members. There are also several overseas Filipino workers (OFWs) who are members of the government agency.
The MPL was designed to help the members in their short-term financial needs. There are two (2) options for members with regards to the application process.
Option 1 — via Virtual Pag-IBIG

Upload your duly-accomplished loan application form, proof of income, and photo of your valid ID through your Virtual Pag-IBIG account; or
For members whose employers are enrolled under the Virtual Pag-IBIG for Employers, accomplish the the Pag-IBIG MPL application online form
Option 2 — Over-the-Counter

Prepare your requirements and submit them personally at a branch of the Pag-IBIG Fund nearest to you.
In the case of OFWs, if you have authorized a representative to file the loan application on your behalf, he/she must have a notarized authorization letter based on the format to be given by the government agency.
The loanable amounts under this cash loan offer may vary. Meanwhile, the government agency has set a percentage basis thus you can check your loanable amount.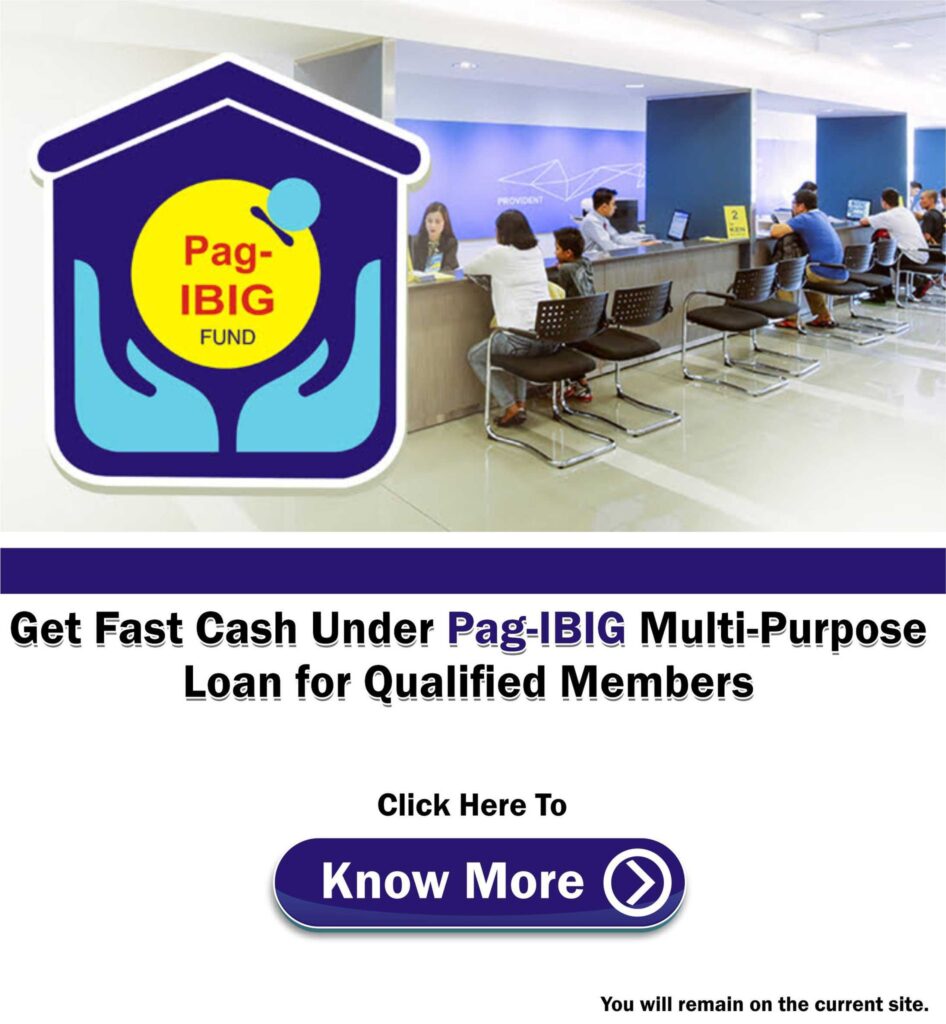 The loan processing may take as fast as two (2) working days. Once the loan assessment is done, the Pag-IBIG Fund will notify the loan applicant. You can choose between two (2) years and three (3) years with regards to the repayment of the amount borrowed.