Guide on US Visa Application Requirements for Tourism
US VISA APPLICATION REQUIREMENTS – Here are the documents needed in applying for a travel visa for the purpose of tourism to the United States.
One of the countries abroad that a lot of people dream to visit is the United States. It is one of the biggest countries across the globe that offers many beautiful sites. It also offers a unique culture that many people want to experience.
However, it is not easy to enter the United States even for tourism purposes only. You need to secure a travel visa as it is not one of the visa free countries. Meanwhile, you may apply for a nonimmigrant visa that can allow you a temporary stay for tourism.
The application for this type of visa will be made at the Embassy of the United States in your home country. You can check guide below for the US Tourist Visa requirements that you must prepare in the pursuit to be allowed for a temporary entry to U.S.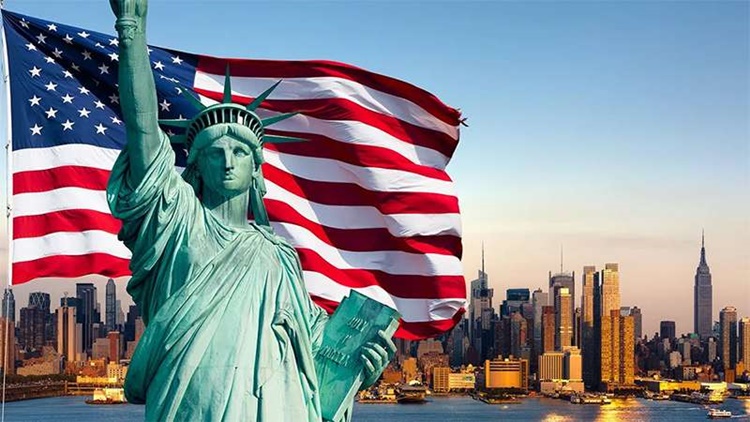 The US Visitor Visa for tourism is the Visa Category B-2 which allows the following purposes for this type of visa grant:
Tourism
Vacation (holiday)
Visit with friends or relatives
Medical treatment
Participation in social events hosted by fraternal, social, or service organizations
Participation by amateurs in musical, sports, or similar events or contests, if not being paid for participating
Enrollment in a short recreational course of study, not for credit toward a degree (for example, a two-day cooking class while on vacation)
With regards to the US Visa application requirements for the purpose of tourism visit, the following documents for the first step in the process:
duly-accomplished Online Nonimmigrant Visa Application (Form DS-160)

provide the necessary details requested in the form
print the confirmation page of the application form as you will need it for the interview

photo based on the following requirements:

in color
taken within the last 6 months to reflect your current appearance
sized such that the head is between 1 inch and 1 3/8 inches (22 mm and 35 mm) or 50% and 69% of the image's total height from the bottom of the chin to the top of the head
with a neutral facial expression and both eyes open
taken in front of a plain white or off-white background
Do not wear a hat or head covering that obscures the hair or hairline, unless worn daily for a religious purpose. Your full face must be visible, and the head covering must not cast any shadows on your face.
taken in full-face view directly facing the camera
eyeglasses are no longer allowed in new visa photos, except in rare circumstances when eyeglasses cannot be removed for medical reasons:

medical statement signed by a medical professional/health practitioner
frame must not cover the eye(s)
no glare on eyeglasses that obscures the eye(s)
no shadows or refraction that obscures the eye(s)

taken in clothing that you normally wear on a daily basis
Uniforms should not be worn in your photo, except religious clothing that is worn daily.
If you normally wear a hearing device or similar articles, they may be worn in your photo
Headphones, wireless hands-free devices, or similar items are not acceptable in your photo
After the submission of the initial documents, you will be scheduled for an interview. For applicants who are aged 13 and below and those who are 80 years old and older, the interview is not required. For those aged between 14 and 79, it is required unless you are processing a renewal.
There are US tourist visa requirements that you should bring during the interview. Prepae and bring the following documents:
Passport valid for travel to the United States

valid for at least six months beyond your period of stay in the United States

Nonimmigrant Visa Application, Form DS-160 confirmation page
Application fee payment receipt (If it was asked for your to pay prior to the interview)
Photo
Addition US visa requirements upon request:

Evidence of purpose of your trip
Evidence of your intention to leave U.S. after your trip
Evidence of your ability to pay all expenses of the trip
For this type of visa, it is important not to buy a flight ticket ahead of your target trip as there is no guarantee of a visa grant. It is important to keep in mind that a visitor visa does not allow employment or work in U.S.
With regards to the waiting time for the result of your visa application, it may vary on a case-to-case basis depending on the location, type of visa, and the season of visit in the United States. Thus, it is important to apply for a travel visa ahead of your target flight to the country.
Thank you for visiting Philnews.ph. You may also follow us on Facebook, on Twitter, and subscribe to our YouTube channel Philnews Ph.