Teacher Scolding Student During Class Earns Various Reactions from Netizens
A male teacher has gone viral and elicited reactions from the online community after scolding a student during class.
A teacher scolding a student can be a common occurrence in schools. While it may not be pleasant for both parties, it can serve as a tool for discipline and a way to correct unacceptable behavior.
Teachers are responsible for the education and well-being of their students, and part of that includes guiding them to make the right choices. However, not all students respond positively to guidance and some may misbehave or break rules.
When a student is scolded by a teacher, it is usually because they have violated a school rule or exhibited behavior that is not acceptable in the classroom. The teacher may raise their voice, use a stern tone, or give a lecture to make the student realize their mistake.
Scolding can be effective in correcting unacceptable behavior and reinforcing the importance of following rules and respecting authority. However, it is important for teachers to use appropriate language and avoid personal attacks or derogatory comments that can damage a student's self-esteem.
It is also important for teachers to understand that students may have underlying issues that contribute to their misbehavior, such as family problems or mental health concerns. In such cases, scolding may not be the best approach and a more compassionate and understanding approach may be needed.
Recently, the Facebook page "Philippines No.1" shared video footage of the teacher confronting a male student during class. The post quickly spread like wildfire online and garnered various reactions from netizens. In the video, the teacher scolds and lectures the young student, who likely made a mistake.
The educator expresses his frustration towards the student while trying to correct the pupil's misbehavior.
The social media users expressed their reactions to the post: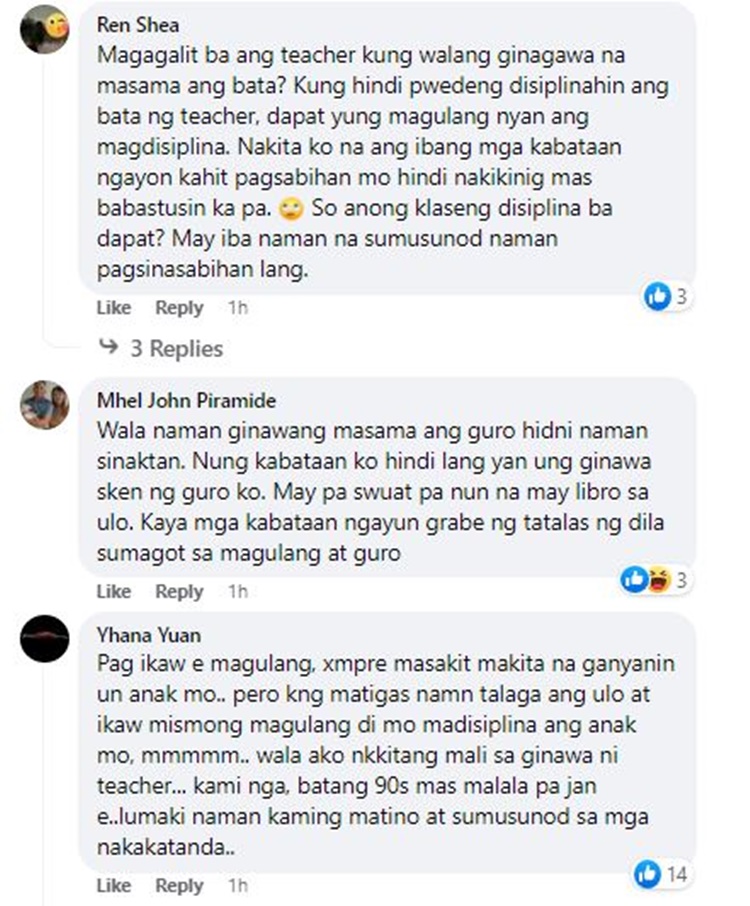 What can you say about this video? Just feel free to leave your comments and reactions to this article.
Thank you for visiting Philippine Trending News (Philnews.ph). You may also follow us on the following social media platforms; Facebook, Twitter, and YouTube