NBI Arrests Six Individuals In Las Piñas City For Kidnapping
NBI – The National Bureau of Investigation (NBI) arrested six individuals in Las Piñas City over kidnapping a Chinese national.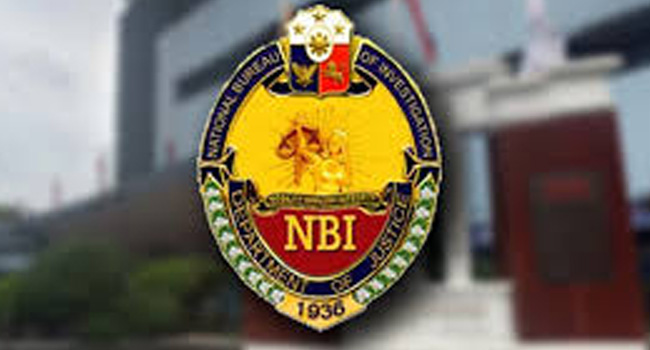 Among the arrested include four Chinese nationals and two Filipinos, who were also caught for serious illegal detention, according to a report from GMA News.
The victim, which the operatives rescued, claimed that he was illegally detained, the bureau added.
The operation was conducted after a man made a complaint that he had been kidnapped. Backed up by the agents, the identified a house at Aurora Pijuan St., Brgy. Talon Dos. The complainant also identified the man who out of the gate to throw garbage.
Operatives nabbed the suspects and seized firearms, ammunition, handcuffs, and IDs, as well as other documents from them. They also discovered a Chinese national who claimed that he had been detained in the house since October 20.
The victim testified that he worked at an online gambling company in the Philippines but was not properly paid, urging him to quit his job. However, when he told his bosses he intended to resign, they demanded P240,000 before giving him to return to China, according to the bureau.
Based on the report, when the victim failed to produce money, his bosses' assistants beat him up and took him from his house.
"He was told that he will stay in the house until the ransom is paid," 
The bureau added that the man saw the complainant, who would eventually seek help from the bureau, being brought handcuffed to the room where he was kept a few days ago. The latter was released on the same day when he paid the ransom.
As for the six suspects, who were identified as Jiang Zhi Chao, Han Yong, Shi Qi, and Zhao Jian Wei, Christopher Belarmino, and Darnel Volante, they are currently under the custody of NBI's Detention Facility in Manila.
What do you think of this report? How will you react to this? Let us know more about it in the comments below.

READ ALSO:
– Generous Teacher Uses Own Money to Buy Foods for Poor Students
– Manila LGU Offers Drive-thru Easytrip RFID Installation on Weekend
Check out our latest news at philnews.ph or in our following social media pages
Facebook: /PhilNews
Twitter: @PhilNews247
Instagram: @philnewsph