All Schools in the Country Will Be Closed Starting Monday, France President Emmanuel Macron Announces
France President Emmanuel Macron ordered the closure of all schools in the country amid the fight against the new coronavirus.
Several nations now are on a huge battle against the 2019 novel coronavirus or officially called as COVID-19. The said disease was first recorded in Wuhan City, China.
Over 70,000 were infected by the disease in China. Wuhan was placed under a lock-down to curb the spread of the disease that has taken more than 2,000 lives globally.
Currently, Italy is under a total lock-down after it was also heavily hit by coronavirus. Recently, the country recorded near 200 deaths in just 24 hours which prompted Prime Minister Giuseppe Conte to enhance the order leaving only pharmacies, food stores, and essential firms in operation.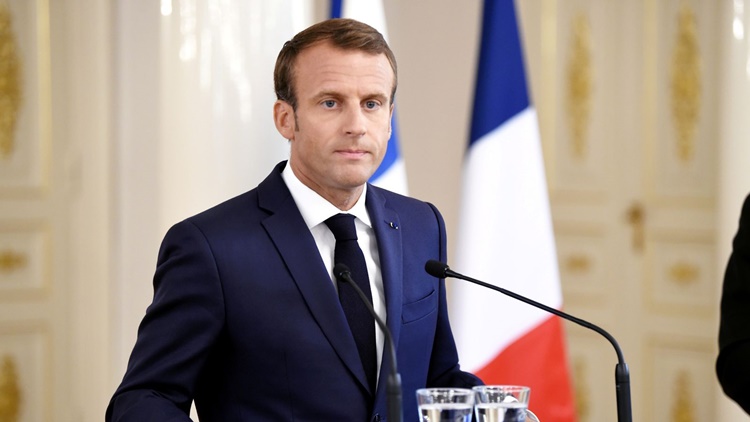 In France, France President Emmanuel Macron is also implementing measures to stop the spread of the 2019 novel coronavirus. He recently ordered the closure of all schools in the country.
Based on a report on Daily Mail, in a televised interview, the President of France announced that the closure of schools will start on Monday. It covers all levels and no date has been announced yet as to when classes will resume.
The President tagged the COVID-19 as the "greatest health crisis" that has come to the country. He admitted that the virus is improving despite the measures being implemented against it.
Based on the report, France President Emmanuel Macron stressed the priority of the country now which is to "protect the most vulnerable". He even expressed that preparations for the "second wave" which may target younger people should be made.
"We have to prepare our emergency staff. We need to win time but the priority is to protect the most vulnerable," Macron said.
Aside from announcing the closure of schools in all levels in France, the President also expressed the possibility that he will declare a closure of the country's borders. Meanwhile, he stressed that it will only happen if it is necessary and in coordination with the European Union.
READ ALSO: NBA Rudy Gobert Coronavirus Positive, His Video Days Ago Causes Fear
comment(s) for this post "France President Emmanuel Macron Orders Closure of Schools in Country". Tell us what you think abut this post by leaving your comments below.