Cause of Death of Former DENR Secretary Gina Lopez
GINA LOPEZ – Former Department of Environment and Natural Resources (DENR) Secretary Gina Lopez died at 65 years old and here's her cause of death.
A huge part of the Filipino populace is mourning now over the death of the former DENR Secretary and ABS-CBN Foundation Inc. (AFI). Undeniably, her passing came as a sad surprise to a lot of people.
Many Filipinos praise Lopez for her commitment in protecting the environment and helping other people. She is the one of those behind the closing of several mining operations for the protection of the environment.
The former DENR Secretary also pushed for the rehabilitation of La Mesa Watershed and Pasig River. Aside from her heart for the environment, she also has a big heart for the people.
Lopez has served the ABS-CBN Foundation Inc. for several years and the foundation is very grateful to her. Based on a report on ABS-CBN, in a statement, it even stressed that she is an example of "how it is to live in the service of the Filipino".
"We will never forget her and will continue to honor her remarkable contributions not only to ABS-CBN, but the entire nation," the AFI said in a statement.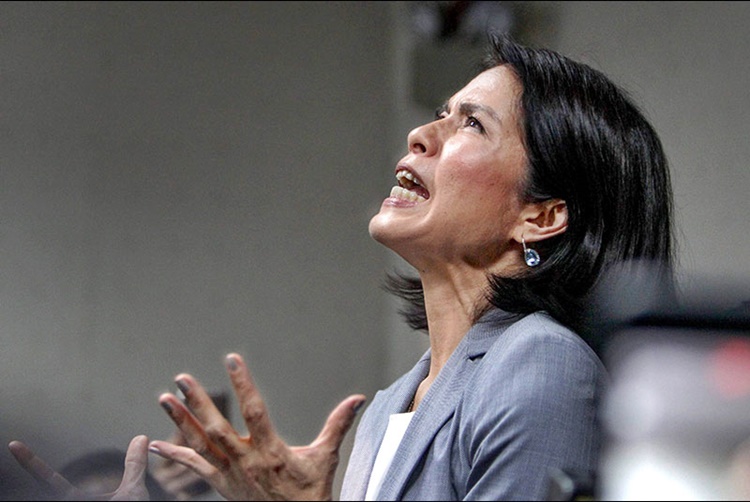 Based on the report, Gina Lopez died of multiple organ failure. She is the sister of ABS-CBN Chairman Emeritus Gabby Lopez. The family of the former DENR Secretary requests that donations be made to AFI in lieu of mass cards and flowers for her.
On a report on Inquirer, citing ABS-CBN's statement, it is stated that Gina battled against brain cancer for a long-time before she passed away.
We'll keep you posted for further updates.
Condolences to the family of the former Environment Secretary. Her legacy will always live in the hearts of the Filipino people.
READ ALSO: Gina Lopez Dies: Magazine Reported her "Death" on Aug. 16