NBA Player Stephen Curry Aims At Tokyo Olympic Challenge
STEPH CURRY – Wardell Stephen Curry II or Steph Curry popularly regarded as one of NBA's best shooters takes aim at Tokyo Olympic Challenge.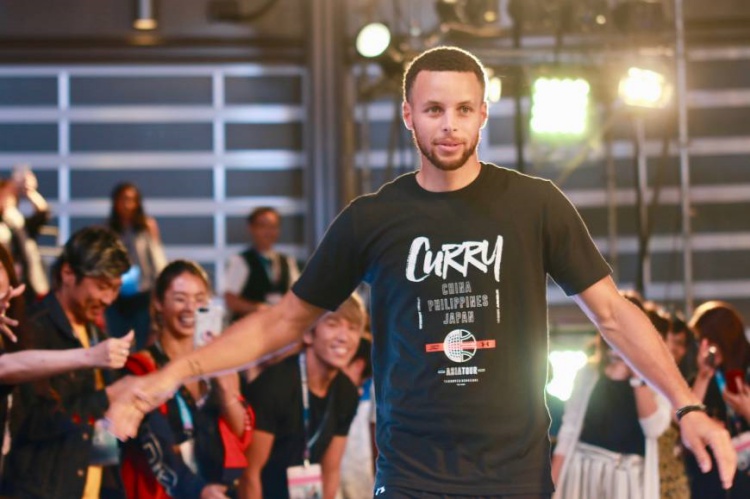 Curry is American professional basketball player playing for the Golden State Warriors in the National Basketball Association (NBA) league. He has won three championships with the Warriors over the years.
With a huge fan base in the country, Curry visited Manila last year for a tour.
After he has established a successful career in the NBA, the three-time champion is now looking forward to play during the 2020 Tokyo Olympics and possibly acquire a gold medal.
Curry, during the 2016 Rio Olympic squad, took off with an injury but apparently went ot join a Dream Team for the Games set to happen next year.
Curry talked about how he feels towards the upcoming games with Tokyo reporters saying:
"I know the energy here is going to be amazing."
He also revealed about his past experiences with the nearly the same kinds of events he has participated in. He said:
"I haven't played in the Olympics before. I've played in two World Cup teams so I've had the experience of representing my country. But the Olympics, from everybody that I've talked to that's played, there's no comparison to that experience."
In the last Olympic games, USA have won three gold medals and is set to play again in the next games.
This is according to an article from ABS CBN News.
Curry was also asked about Rui Hachimura when he as at Tokyo for a basketball clinic. Hachimura was the first player from Japan to be picked during the first round of the annual NBA Draft.
He was selected by the Washington Wizards with their 9th overall pick.
In response, Curry expressed his appreciation towards the choice in his statement:
"It's exciting for the NBA to have representation from Japan and countries all over the world."
That is all there is to it, at least for now. We'll post updates as soon as we got them.