Definition and Examples of Regular Verb & Irregular Verb
REGULAR VERB & IRREGULAR VERB – Here are their meanings and examples used in sentences.
One of the most important lessons in English is the parts of speech. Their value extends to other lessons in the said subject. Usually, they are taught in the elementary level.
With regards to the parts of speech, there are eight parts of speech and one of them is the verb. It refers to a word that denotes an action in a sentence. It is also called as "action word".
Examples:
sit
eat
protect
water
lift
walk
pat
buy
give
sing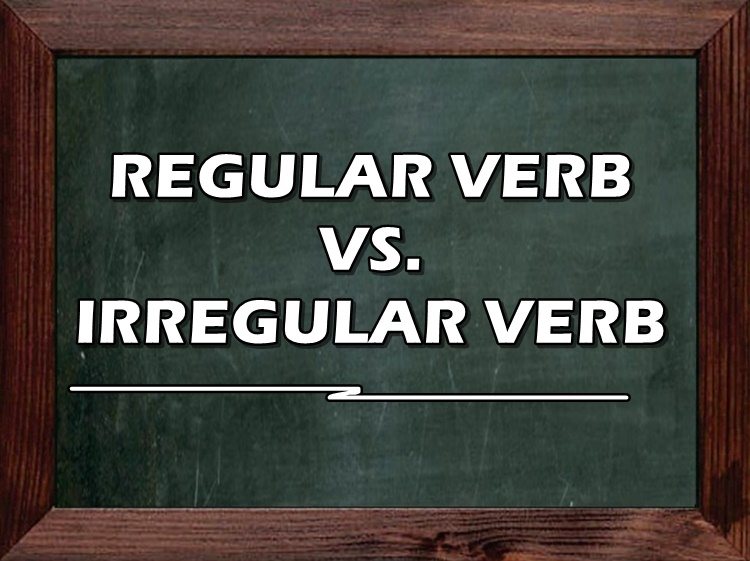 With regards to verbs, there are different classifications or types. Among them are the regular verbs and the irregular verbs. They go opposite to each other in terms of meaning.
Regular Verbs
Regular Verbs are those action words whose past tense do not change in spelling. There is just an addition of -ed.
Examples:
Walk – Walked
Paint – Painted
Lift – Lifted
Push – Pushed
Bark – Barked
Grant – Granted
Tape – Taped
Move – Moved
Irregular Verbs
On the other hand, irregular verbs are action words whose past tense have a change in spelling. Most of the time, words ending in -d are changed to -t but there are also other changes in spelling.
Examples:
Bend – Bent
Dream – Dreamt
Burn – Burnt
Eat – Ate
Draw – Drew
Fly – Flew
Mean – Meant
READ ALSO: TENSES OF VERB – 3 Basic Tenses of Verbs & Their Examples
comment(s) for this post "Regular Verb & Irregular Verb Definition & Examples". Tell us what you think abut this post by leaving your comments below.