Latest Update on the Election 2019 Senatorial Race Partial & Unofficial Results
ELECTION 2019 SENATORIAL RACE – Here is the latest update on the result of the senatorial race in the midterm election.
The tallying of the certificates of canvass (COCs) in the Election 2019 is almost over. The Commission on Election (Comelec) only awaits for the COCs from the United States before the proclamation of winners.
Previously, it was announced that the proclamation would be on May 21, 2019 (Tuesday). But, the poll body wants to make sure there would no movements in the ranking of the senators thus it decided to wait for the COCs from US before proceeding with the proclamation.
There are a total of sixty-two(62) candidates vying for the twelve(12) vacant seats in the Senate. Many are eager to know who would really compose the Magic 12.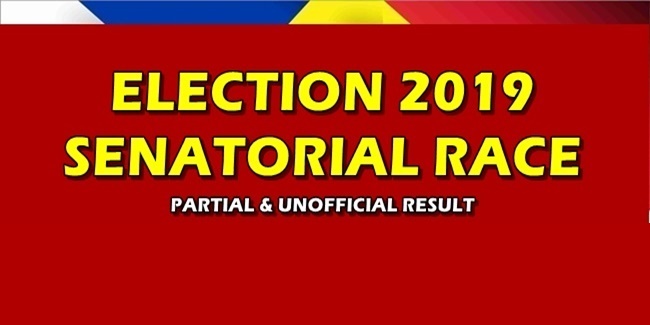 Based on ABS-CBN News, Senator Cynthia Villar remains on top of the latest update regarding the Election 2019 senatorial race partial and unofficial results.
Villar scored 25,119,270 votes from the 98.29% Election Returns aggregated by the Comelec as of May 21, 2019. Next to her is Sen. Grace Poe 21,913,372 votes.
Here's the latest update on the Election 2019 senatorial race partial and unofficial result based on ABS-CBN:
Villar, Cynthia – 25,119,270
Poe, Grace – 21,913,372
Go, Bong – 20,456,89
Cayetano, Pia – 19,635,682
Dela Rosa, Bato – 18,805,968
Angara, Sonny – 18,043,625
Lapid, Lito – 16,881,719
Marcos, Imee – 15,732,733
Tolentino, Francis – 15,370,672
Pimentel, Koko – 14,550,540
Revilla, Bong – 14,547,352
Binay, Nancy – 14,449,334
Ejercito, JV – 14,226,357
We'll keep you posted for updates regarding the Election 2019.
Thank you for visiting Philnews.ph. Feel free to express your thoughts or reactions through the comment section below. We would be glad to hear from you.