Former UP College of Law Dean wrote a revelation about the claim of Imee Marcos
Former University of the Philippines College of Law Dean Froilan Bacungan wrote a revelation regarding the claim of Ilocos Governor Imee Marcos that she graduated there.
Critics have been expressing disapproval to the claim of the female politician regarding her education.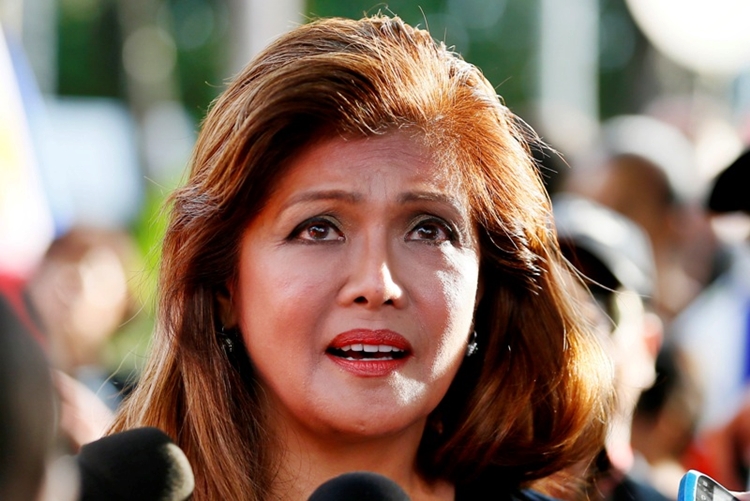 Recently, she showed proof that she graduated at UP College of Law as Cum Laude in 1983. Imee even showed photos that was apparently shot during the graduation ceremony.
However, in a previous report, a netizen showed a copy of the 1983 yearbook of UP. Netizen Angelo Bernardo Jr. showed that a different person was the Cum Laude that time and not Imee as what she claimed.
Bernardo also said that there was no single mention of the politician's name in the yearbook.
Another netizen, Jeanelle Salazar, commented a link from "Did A Marcos Lie Today?" Facebook Page to the post of Bernardo.
The link showed the statement from Froilan Bacungan back in 1986. The said statement came from the book 'The Turning Point: Twenty-Six Accounts of February Events in the Philippines'.
According to the post, Bacungan said that he allowed the daughter of former President Ferdinand Marcos to enter the College of Law despite the lack of certificate showing that she had a bachelor's degree.
"Four years afterwards, when she could be considered for graduation, we discovered that she never submitted her diploma. She was not given a bachelor of law degree and that meant that she couldn't take the bar examination," the post stated.
Regarding the graduation ceremony, the former Dean said, "And of course, I was there. It was a little bit [of] PR that, strictly speaking, we should not have participated in."
The Dean admitted that his "faculty were very unhappy" for allowing someone without a certificate to come in.
"Imee had sounded very confident that she would submit that certificate. Maybe she was not telling the truth–how can I know?" Bacungan said.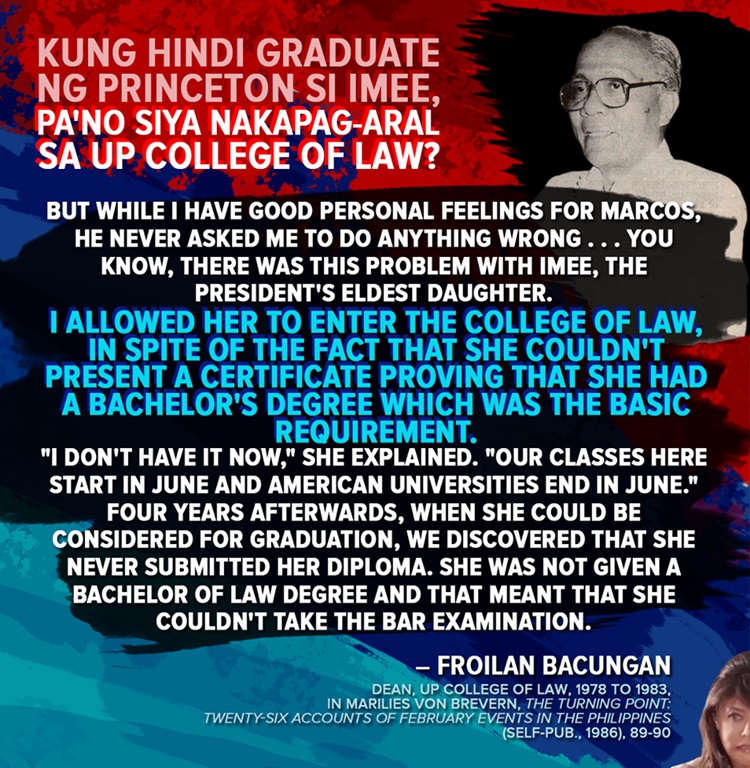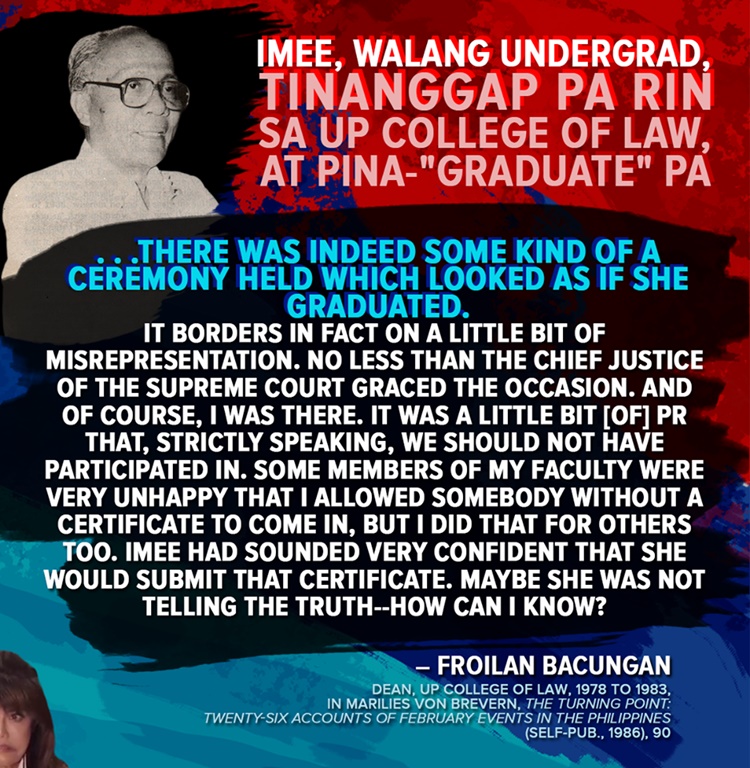 What can you say about this?
READ ALSO: Election 2019: Martin Andanar Campaigning For Bong Go? Netizens React