Joel Cruz's Case Filed Against Kathy Dupaya Leads To Businesswoman Getting Arrested
KATHY DUPAYA – Brunei-based businesswoman Kathy Dupaya was arrested over the case filed by wealthy Filipino businessman Joel Cruz.
Previously, news reports about businessman Joel Cruz and actress Sunshine Cruz not being able to get back the money they invested to a person crossed the surface. The said person allegedly involved is Brunei-based businesswoman Kathy Dupaya.
Both the actress and the Aficionado owner claimed that they invested millions to Dupaya. The two celebrities previously met together with the other people who have the same complaints against the Brunei-based businesswoman.
Kathy Dupaya also broke her silence on the issue. She has not spoken further with regards to the issue between her and Joel Cruz but she talked about her relationship with Sunshine Cruz.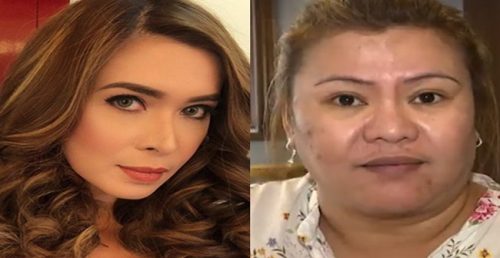 Kathy Dupaya claimed that she and Sunshine Cruz are very close to each other. She also claimed that the actress is going on out-of-the-country trips with her help.
For her part, Sunshine emphasized that she is letting her lawyers handle it. Joel Cruz pushed through with the case against the Brunei-based businesswoman.
Based on a recent report on ABS-CBN News, the business tycoon filed a case against Dupaya over accusations that the businessman sent her products that are already expired. It's a 20-million libel case filed by the Aficionado owner.
Aside from the "expired products" allegations, the Brunei-based businesswoman also claimed that Cruz doesn't have proper documents with regards to his business.
According to the report, Kathy Dupaya was recently arrested in line with the case filed by Joel Cruz. The arrest reportedly happened at a condominium in Bonifacio Global City, Taguig.
Taguig Chief of Police Alexander Santos expressed that it was Manila Municipal Trial Court Branch 28's Judge Andy De Vera who issued the warrant of arrest against the businesswoman.
What can you say about it?
READ ALSO: Brunei-Based Businesswoman To Celebrities Accusing Her As 'Scammer': "Ganun sila kasama…Ginawa nila hindi makatarungan"