Basag Kotse Victim Question Guard's Presence During Robbery Incident At SM Bacolod
Jhun Mharby Orola, a victim of basag kotse modus in Bacolod City has questioned the guard's presence in the mall's parking area during the incident.
Nowadays, the incident of robbery continues to increase not only in the Philippines but also in different countries all around the world. The increasing rate of criminality in the country was now very alarming.
A Facebook user named Jhun Mharby Orola has shared his experience after he victimized by basag kotse modus in a parking lot of SM in Bacolod City. He also questioned the presence of the security guard who's in charge in the area.
On Saturday (July 15, 2017), around 2:30 pm Orola parked his car in front of Yellow Cab in SM Mall Bacolod City and went inside to have some coffee with his friends. He and his friends spent more than an hour inside the mall enjoying their companion.
Around 3:30 pm, Orola was shocked when he saw the broken glass of his car's window. He was also even more surprised when the guard denied that he saw someone tweaking the car's door and breaking the window.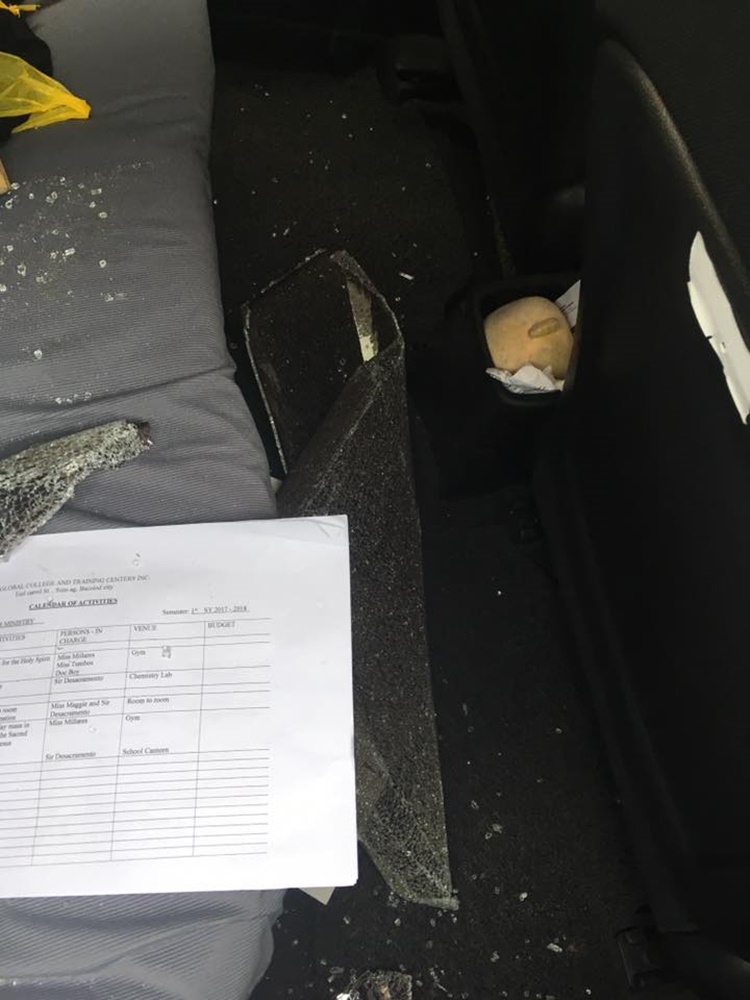 The victim loss his brown leather bag, black laptop bag, Dell convertible laptop, iPad air, bank passbook, and other valuables. Orola did not expect that this would happen to him upon parking his car near the entrance and a little bit crowded place.
Jhun also said that it was a perfect robbery, but good thing that his Bible was not included from valuables taken by the culprit. He said that he posted his experience to raise the awareness of everybody.
He is urging whoever witnessed the incident to contact him. He is also hoping that the robbery incident was not an inside job.
What can you say about this incident? Just feel free to leave your comments and reactions for this article.
You may also read The Journey Of Matt Evans As Father Of 3 Wonderful Kids