World-renowned host Ellen DeGeneres is set to visit the Philippines next year according to some sources closed to the event organizers. Ellen DeGeneres will not hold a show or taped on of her episode in the country but she will definitely visit the Philippines in 2015.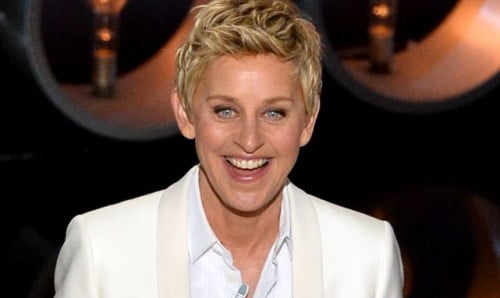 The complete details of Ellen DeGeneres visit is not yet revealed to the media but one of the country's major newspaper, PhilStar, reported that the visit of Ellen to the county is already confirmed by Manila Rep. Miles Roces, one of the person behind Limitless Ventures, the organizers of Ellen's visit.
Ellen DeGeneres was also considered as one of the few hosts in the United States who took time to feature some of the Philippines YouTube sensations. Some of them were already invited as guests on The Ellen DeGeneres Show, such as Charice, Aldrich Talonding and his cousin James Walter Bucong to name a few Filipinos who became more famous after their TV guesting.
According to Rep. Miles Roces "there have been exploratory negotiations with some people close to Ellen but nothing concrete as yet," she stated. Aside from being close to Filipinos, Ellen also revealed to international media that her cook is Filipino.
In a separate report from TV5, Ellen DeGeneres really enjoyed the recipes of her cook and she always wants as pasalubong from the Philippines are ingredients for Filipino cuisine such as paminta, laurel, bawang, sibuyas and etc. for the famous Pinoy Adobo.