Dolly de Leon shared her experience working with Kathryn Bernardo
Internationally acclaimed actress Dolly de Leon said that she is thankful to Kathryn Bernardo and here is the reason behind this.
Dolly and Kathryn worked together in the Star Cinema movie A Very Good Girl. Based on the article in Bandera, the seasoned actress shared in a recent Instagram post her expression of gratitude to the younger actress.
Dolly shared what it was like working with Kathryn in their first movie together. Their tandem has been receiving positive feedback from movie fans.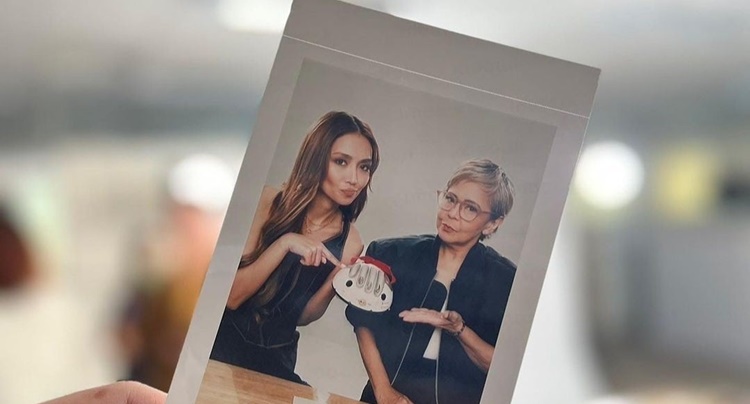 The seasoned actress said that Kathryn is her "very good girl." Dolly de Leon enumerated the things that Kathryn de Leon did for her, especially during their shoots.
"We're about to reach the finish line of this insane journey and the sepanx is slowly creeping in so before our film hits the world let me thank you for being there for me, always looking out for me, supporting me in my other projects (a little birdie told me about the block screening of Iti – ikaw talagaaaa), for being inclusive and making me feel comfortable in situations I'm not used to, for making me laugh and for just being your crazy little you ," she wrote in the caption of her post featuring the photo of the blockbuster movie queen.
Dolly also said that there are so many things that are good and great about their movie. However, Kathryn was such a surprise for her.
"Thank you, Kath. Forever an honor. Forever on your side (alam mo yan). Love you to the moon and back," Dolly added.
In the comment section, Kathryn replied. "Love u so mucho," the younger actress wrote. Kathryn also wrote a funny comment. "Ms d! baka matulak kita ng mas malakas nyan… huhu stop it," she wrote.
Fans of the younger actress expressed gratitude to Dolly for appreciating their idol. Several celebrities also liked and commented on the seasoned actress's post.
Previously, Dolly revealed what he discovered about Kathryn while they were working together in the movie.
A Very Good Girl features a revenge story. Kathryn's character Philo plotted revenge against retail mogul Mother Molly, played by Dolly, after a series of unfortunate events.
For more updates, follow us on Facebook, X (Twitter), and Instagram.