School Reportedly Denies Student Enrollment Due to 2 Years Gap in College
LA CARLOTA CITY – A school in Negros Occidental has reportedly denied enrollment to a student who took a two-year break from its study.
College education has long been considered a gateway to personal growth, career opportunities, and societal progress. While the landscape of education and work is evolving, the importance of a college education remains steadfast.
Recently, a Facebook user named Mikhail T. Pilar has expressed his dismay and shared that his relative's enrollment application was rejected due to a two-year gap in college education by La Carlota City College. The post garnered various reactions from the online community.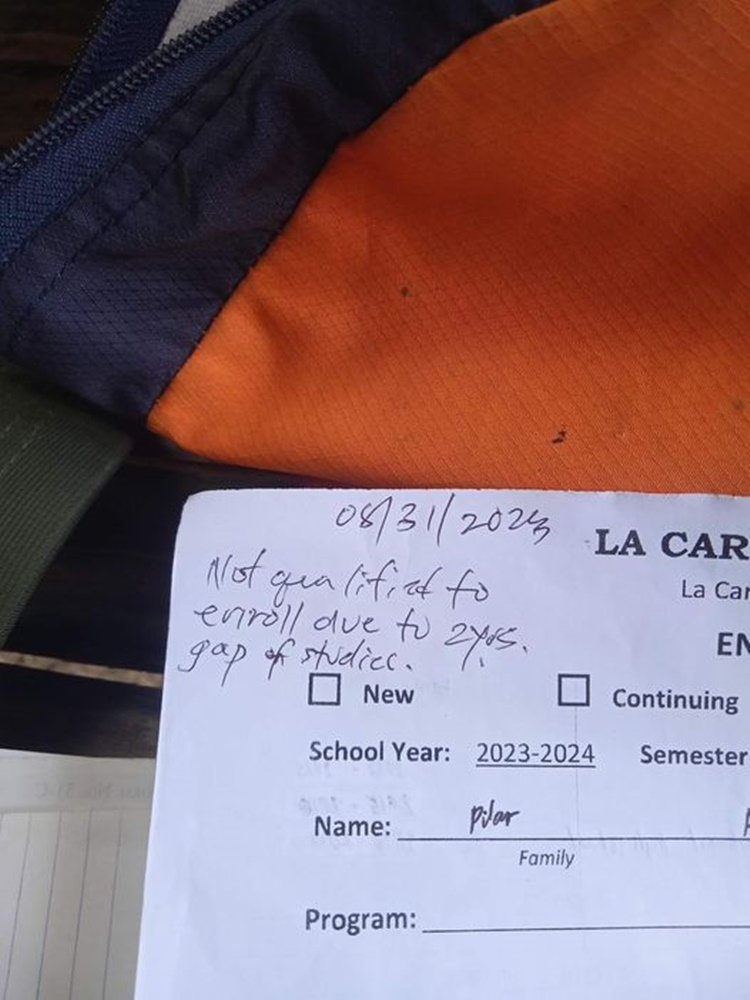 He questioned whether the institution had implemented a new policy where students with a gap in their college education were deemed unqualified to re-enroll. The rejection causes frustration and concern among applicants who may find themselves in similar situations.
The incident has raised questions about the eligibility criteria at the college and the need for clarity regarding such policies.
The Facebook post also called upon the college's stakeholders, the Commission on Higher Education (CHED), and the Department of Education Region 6-Western Visayas for clarification on the matter.
Clarity in admission policies is essential for both students and educational institutions. When prospective students understand the criteria they need to meet, they can make informed decisions about their education.
While the specific details of La Carlota City College's admission policies are not provided in the post.
As of this writing, La Carlota City College has not yet issued a statement regarding the issue.
Here is the full post:
"ang Hinablos ko ma continue eskwela mapa enroll nasa sa La Carlota City College Official FB wala sa gin baton kay ila rason
see below
NOT QUALIFIED To ENROLL DUE TO TWO YEARS GAP of COLLEGE. (pictures below)
OMG may amo nada gali nga patakaran sa City College? kon nag untat kana gali indi kana qualified mag eskwela liwat?
MyLa Carlota any thoughts? mangkoton ko bi ang CHED kon amo na subong ang ila patakaran. Department of Education, Region 6-Western Visayas please enlighten me"
The social media users expressed their reactions to this enrollment qualifications:
Thank you for visiting Philippine Trending News (Philnews.ph). You may also follow us on the following social media platforms; Facebook, Twitter, and YouTube