Teacher Slams Student Who Claims "going to school to learn not to clean the classroom"
A frustrated teacher slammed a student who posts going to school just to learn and not to clean their classroom.
On the Zanorte News Flash Facebook page, they shared a post about a student complaining about their school on social media. According to our student's post at VJNVHS, he goes to school to study, not to keep the place neat.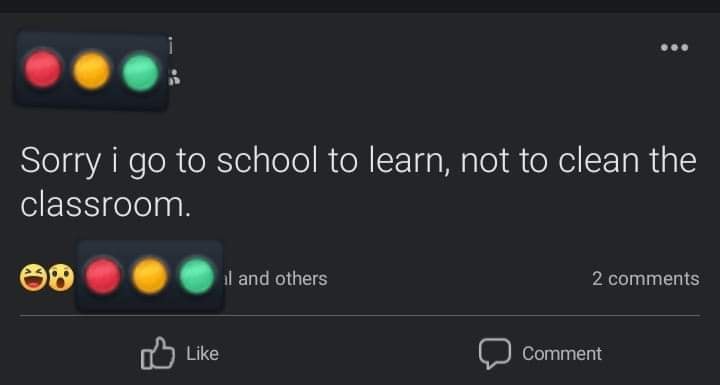 Meanwhile, Maria Lira Abando, a teacher, responds to the student's post. She asked the student if it had just finished the exam, submitted projects, and received good grades before complaining about cleaning the classroom.
The teacher stated that pupils attend school for more than simply academics. According to her, the school also teaches students to be environmentally conscious and to keep their surroundings clean.
She emphasized that if the pupils know how to properly dispose of rubbish, the classroom will not be dirty. The teacher also reminded them that they were in a public school with no janitor to clean up their mess.
Not to brag, but the teacher shared that she went to a private school with utility workers and school-working students, but they are regular students who clean the room while paying higher tuition. Based on the post, the teacher also shared that she completed two courses, but she cleans the CR at school and sweeps the room.
READ ALSO: School Teachers Prepare Delicious Breakfast, Vitamins & Allowance for Students
What are your thoughts on this article? Just feel free to leave your reactions in the comment section.
Thank you for taking the time to read this. We aim to give the freshest and in-demand content to our visitors. Come back next time at PhilNews for more updated news.