Alice Dixson Lambast Basher Urging Her to Act According to Her Age
Veteran actress Alice Dixson claps back at basher on her Instagram account telling her to act according to her age.
The young-looking actress on Instagram can't help but respond to a hater who wanders into her comment area and criticizes her behavior that is out of character for her age of 53. Her "favorite critics" allegedly advised her to "act your age" and that she was "too old for that."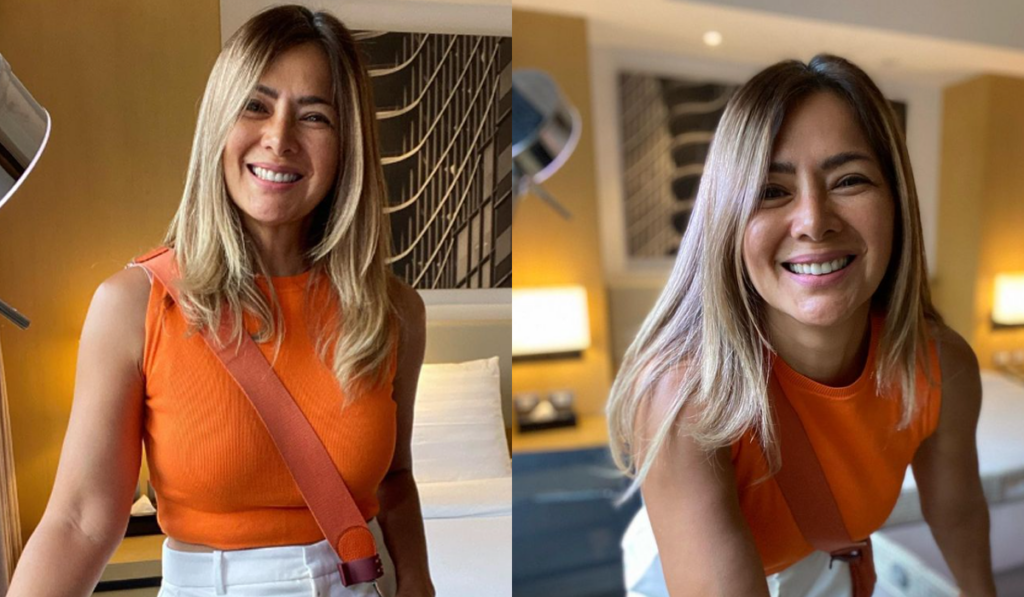 She appears to have received more criticism for coloring her honey-blonde hair. Despite the complaints, several people also laud her hair color decision.
"Walking in Market2 when my suki said 'ang Ganda ng hair mo Alice, bagay sa yo'! Didn't realize how light & natural looking it has become. "if i acted my age – I probably wouldn't look this young [tongue sticking out emoji]," she said in her post.
He said "Sorry not sorry" to his detractors. Alice continued, "[music emoji]boom x3 shake the roooom – [clock emoji] tick x3 boom]," as though it were the background music to her mood.
Alice recently received criticism from online users for sharing a photo of her and her purported lover. On her Instagram page, the actress posted a picture of her unidentified partner. She hid her face, which is what caused online critics to attack her.
READ ALSO: Danica Sotto Shares Hurtful Words From Doubters Against Marc Pingris
What are your thoughts on this article? Just feel free to leave your reactions in the comment section.
Thank you for taking the time to read this. We aim to give the freshest and in-demand content to our visitors. Come back next time at PhilNews for more updated news.