John Amores Becomes Emotional After Raging Incident Against Benilde Players
Jose Rizal University (JRU) Heavy Bombers' player John Amores becomes emotional following his assault against College of St Benilde (CSB) players.
After John Amores attacked some CSB Blazers players on November 8, a video of what actually transpired was made available. You may recall that Amores ran amok and is currently dealing with a mountain of complaints in addition to being suspended.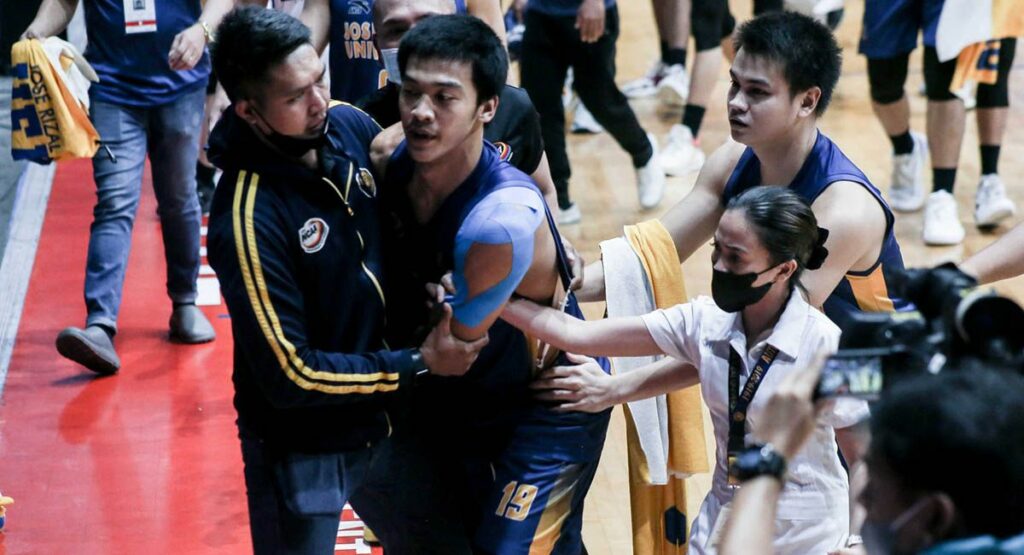 The JRU winger lost his cool and started attacking several of the opposing team's players during the game after getting mixed up and misunderstood. The fourth quarter would have started with 3:22 remaining, but because of the event, the referees chose to declare the Blazers the winners.
But it appears that Amores quickly regretted what he has done in the GTV video taken inside the JRU team's dugout. As one of the NCAA nurses examines Amores, he can be observed sobbing unceasingly.
Amores may not even be able to resume playing basketball in the near future. The basketball player hasn't yet issued a formal denial of what transpired.
Meanwhile, a physical harm complaint against Amores has been made by athletes Jimboy Pasturan and Taine Davis from the College of Saint Benilde. You may recall that when Amores lost control, he punched Pasturan and Davis.
He declared that although they are prepared to forget the incident, they won't skip taking the proper remedial action, based on the report. Simply put, the coach is grateful that none of the other players were hurt in the commotion.
READ ALSO: Toyota Van Using Police Logo Criticized; PNP Denies Ownership
What are your thoughts on this article? Just feel free to leave your reactions in the comment section.
Thank you for taking the time to read this. We aim to give the freshest and in-demand content to our visitors. Come back next time at PhilNews for more updated news.