Patient from the Hospital Arrested After Illegal Drugs Found in His Pocket in Cebu
Authorities delivered a patient that supposed to be discharged from a hospital in Cebu to jail after illegal drugs were found in his pocket.
A 26-year-old guy who was set to be released from the hospital ended himself in jail, according to the CDN Digital report. After being discovered in possession of two little sachets of suspected shabu worth P400, this happened.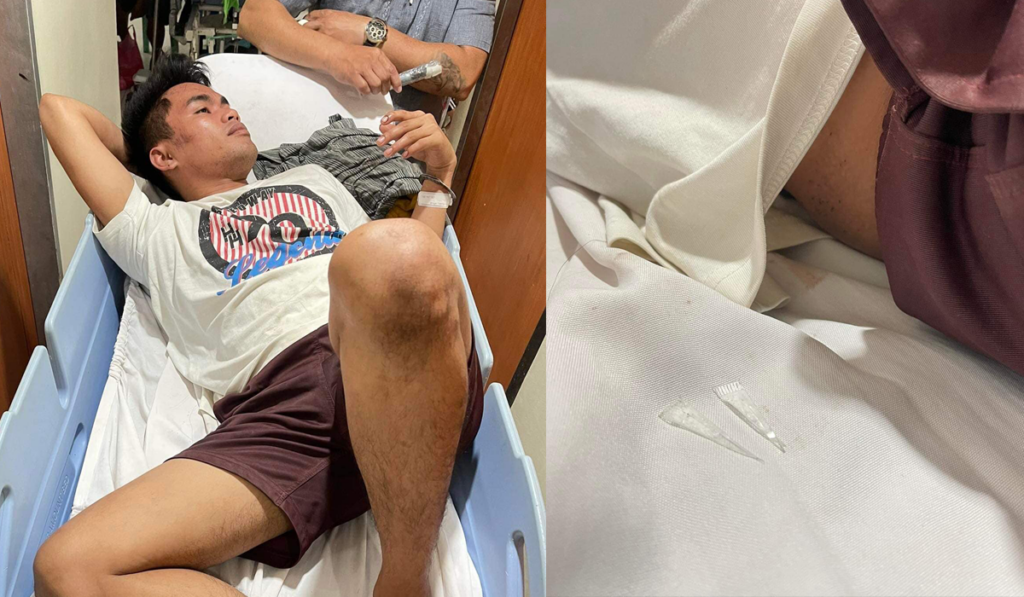 A security guard working at the hospital tipped off authorities about a certain Nilo, a resident of Babag 1, Cebu City, according to Police Major Nolan Tagsip, chief of the Abellana Police Station. Tagsip said Nilo was jailed.
Security personnel took action after observing the suspect to be restless despite still being admitted to the hospital. When the suspect was laying on a hospital bed, the security guard witnessed the moment two sachets of suspected shabu fall from his pocket.
The on-duty security checked the materials right away and requested assistance from Abellana police. In an interview, Nilo said that he and his companions were interested in the illicit substance that was being supplied to them.
Nilo was reportedly injured in a brawl in Barangay Panagdait on Sunday, November 6, and was taken to the hospital for treatment. On Saturday, November 5, the suspect allegedly went to a disco party in the aforementioned barangay with companions.
However, he accidentally collided with a local resident, which led to a brawl. Unaware that they were waiting for him as he made his way outside, the people he stumbled into allegedly mauled him.
Nilo chose to check himself into a hospital since he had wounds on the left side of his head. While a complaint regarding the possession of illegal narcotics is being drafted, Nilo is now being held at the Abellana Police Station.
READ ALSO: 2 Scammer Women Stealing Identity Online Arrested in Manila
What are your thoughts on this article? Just feel free to leave your reactions in the comment section.
Thank you for taking the time to read this. We aim to give the freshest and in-demand content to our visitors. Come back next time at PhilNews for more updated news.