This is the PS meaning and how to correctly use this.
PS MEANING – Here's the meaning of "PS" as found in text messages, letters, and email and its correct usage.
Many people find themselves adding a "PS" at the end of their email or letter without necessarily knowing what it truly means or what does the abbreviation even stands for. "PS" stands for "post scriptum", a Latin phrase that means "after text".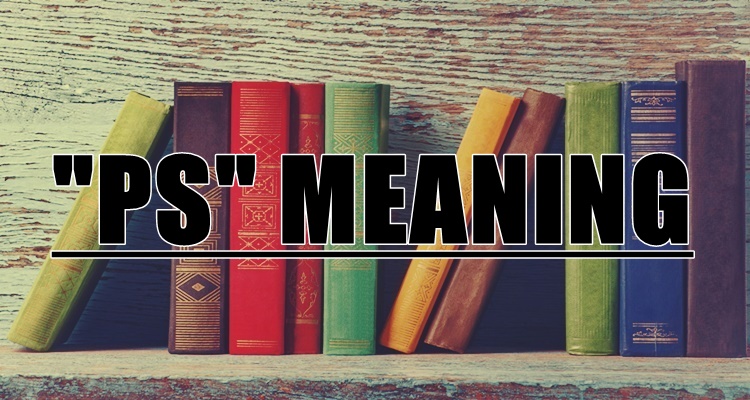 Both "PS" and "P.S." are correct but with or without the period, the two letters should be capitalized. Using periods merely depends on your own preference. In a letter or email, PS is "postscript" as an additional thought of the writer after the whole letter has already been made. Up until this date, PS is still very much in use.
Nowadays, adding a PS can express a personal note or add a touch of humor as the writer's extra afterthoughts, may it be in typed or hand-written letters. The author of Letters of Note for The Wall Street Journal said that it is "the most charming part of a letter. It's the wink you give as you walk away".
Here's an example letter with a PS on it.
Dear Ken,

You are the most adorable person I know and the most understanding. You can handle each of my personality just well unlike the previous boyfriends I've had who would just choose to leave me whenever I throw a fit.

You are pretty much the person I need in this lifetime and the man I would want to father my children in the future.

Love,
Barbara

P.S. I love you.
READ ALSO:
What can you say about this? Let us know!
For more news and updates, follow us on Twitter:@philnews_ph Facebook: @PhilNews and; YouTube channel Philnews Ph.