BBM Camp Says Marcos Not Lowering To VP For Sara Duterte
BBM NOT LOWERING TO VP – Recently, Sara Duterte-Carpio's withdrawal of her Mayoral candidacy sparked speculations of a Marcos-Duterte tandem.
Earlier, Ferdinand "Bongbong" Marcos Jr. and Sara met in Cebu coincidentally during separate business agendas. As such, many speculate that they talked about potential tandems for the 2022 elections.
At that time, Sara was adamant that she would not be running for President. However, Albay 2nd District Representative Joey Salceda said Sara wanted to run for president.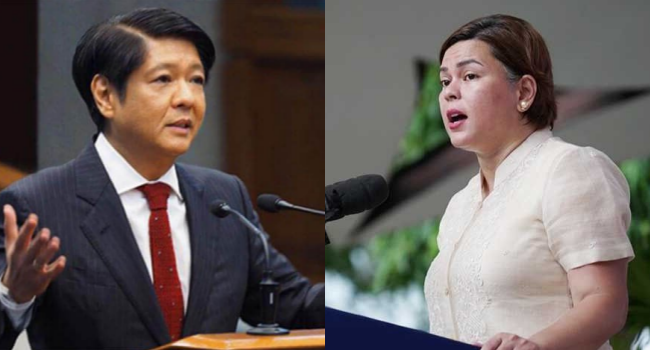 "She wanted to be president in the first place since May. Yun naman talaga ang nakikita naman nya e"
So, with Salceda's claim of Sara potentially running for president, would a Marcos-Duterte tandem still be possible? According to Marcos' camp, Sara, should she decide to run for VP for BBM, is welcome to do so.
But, Thompson Lantion, the secretary general for the Partido Federal ng Pilipinas (PFP) said BBM would not slide down to VP for Sara Duterte. Based on an article from One News, Lantion said:
"We are focused and emphasizing his run as the country's next president because he's the most qualified. His platform on nation building is very good"
Now, as she withdrew her certificate of candidacy for mayor, Duterte's allies are urging her to run for the highest seat in the Philippines. Additionally, Salceda said that his claims of Sara wanting to run for President are facts, not opinions.
There's a presumption that she's running for president. There's no VP option for her, and picking a VP for her is not a problem
Still, Salceda said that he cannot confirm anything and is just basing his statements on previous conversations with Sara. Meanwhile, Senator Bong Go had already tearfully said his plans of running for VP may change.
What do you think about this? Leave your comments below.
READ ALSO: Duterte, Pacquiao Discuss 'Certain Matters' In Friendly Meeting