Overloading Public Jeepneys & Buses in Antipolo Apprehended by i-ACT Over Health Protocol Violations
The Inter-Agency Council for Traffic (i-ACT) apprehended the overloading public jeepneys and buses along Masinag Highway in Antipolo.
On Wednesday morning (June 23, 2021), the i-ACT enforcers apprehended over 30 public jeepneys and buses for overloading amid the coronavirus pandemic. Those public utility vehicles allegedly violated the health protocols.
Several vehicle drivers have been caught loading passengers beyond the vehicle's limit. The enforcers apprehended the violators for not observing the physical distancing measures and not following the one-seat apart policy.
The enforcers did not allow the PUVs to operate unless they would reduce the number of their passengers. PUVs are only allowed to load 50-percent of the vehicle's capacity. Aside from overloading, some vehicles have expired registration.
Some drivers and conductors begged the enforcers not to give them citations tickets. The violators explained that just need to load more passengers to earn money.
The drivers who committed overloading violation will be charged with P2,000 fine on first offense, P3,000 for second offense, and P5,000 for the third offense. The passengers who were urged to get off the vehicle waited for at least 10 minutes before finding another PUV.
Read Also: Former Tricycle Driver Owns Fried Chicken Stores & Sells Over 400 Kg/Day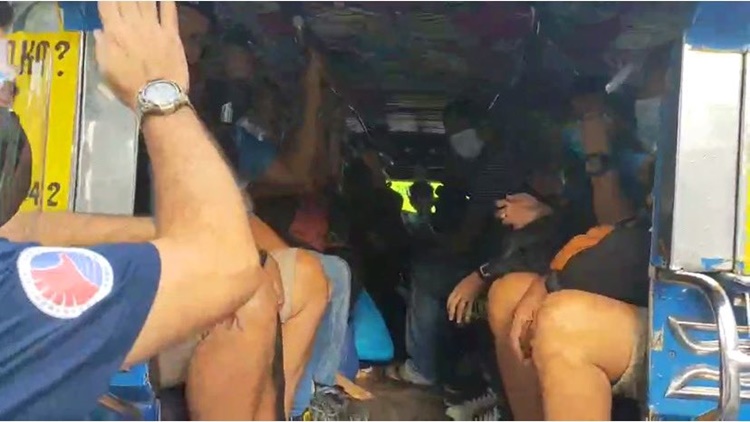 The agency also distribute free face shields to the commuters and pedestrians.
What can you say about this? Just feel free to leave your comments and reactions to this article.
Read Also: i-ACT Enforcers Apprehend Residents Not Wearing Face Shields in Pasay City