Twenty Tons Of Tilapia Dead Somewhere In Taal Lake, Batangas
TWENTY TONS OF TILAPIA – About 20 tons of tilapia was found dead in a part of Taal Lake in the municipality of Laurel in Batangas.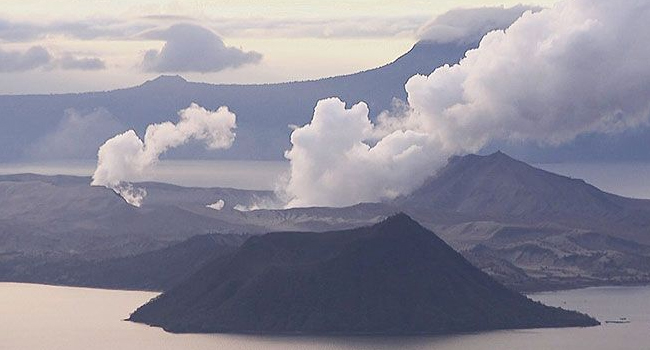 According to GMA News, the fishes were buried over the weekend after they were discovered last Friday in a portion in the said Lake in Barangay Gulod.
Rose Marie Serrano, a resident in the area, said that this year's kill is nothing compared to last year's 600 tons.
"Namatay po 'yong iba ay kakaunti po naman 'yon," 
Experts earlier explained that fish kill occurs when dissolved oxygen in water is lowered.
Barangay Gulod chairperson Gregorio Serrano said that fishermen there still had a hart time recovering from a series of calamities since January.
Based on the report, Serrano hoped that there will be no more fish kills for them to continue their livelihood.
It has been remembered that on January, Taal Volcano erupted, affecting the lives of residents near Taal Lake.
On June, there were thunderstorms in the province. Due to a series of calamities, netizens thought that this was another eruption of Taal Volcano.
VISIT: Thunderstorm In Batangas, Netizen Mistakes It Came From Taal Volcano
This was later debunked by some netizens on social media, with some of them urging to stop the fake news since the thunder was due to the heavy rain.
What do you think of this report? How will you react to this? Let us know more about it in the comments below.

READ ALSO:
– New Jersy Woman Hospitalized After Being Pulled to Ground Due to Mask Confrontation
– Health Workers Stage Protest At Jose Reyes Memorial Medical Center
Check out our latest news at philnews.ph or in our following social media pages
Facebook: /PhilNews
Twitter: @PhilNews247
Instagram: @philnewsph