Who Invented The Telephone? Answer To This Question
WHO INVENTED THE TELEPHONE – In this topic, we are going to know and answer the question "who invented the telephone?"
The telephone is a device which allows two or more users to communicate when they are too far apart from each other.
The device converts sound and the human voice into electric signals. These signals are then transmitted via cables and other communication channels to another which reproduces the the sound to the receiving user.
The term is derived from two Greek words tēle (τῆλε ), which means "far". and phōnē (φωνή ), which means "voice" that when combined, translates to distant voice.
The common shortened term of this device is phone, which is commonly ever since the start of the 20th century.
The vital components of this device includes the transmitter or microphone, which is used to speak into and the receiver or earphone, which reproduces the voice in a distant locaton.
Who Invented It?

As for the very first person to invent the telecommunications device, it is non other than Scottish inventor, scientist, and engineer Alexander Graham Bell.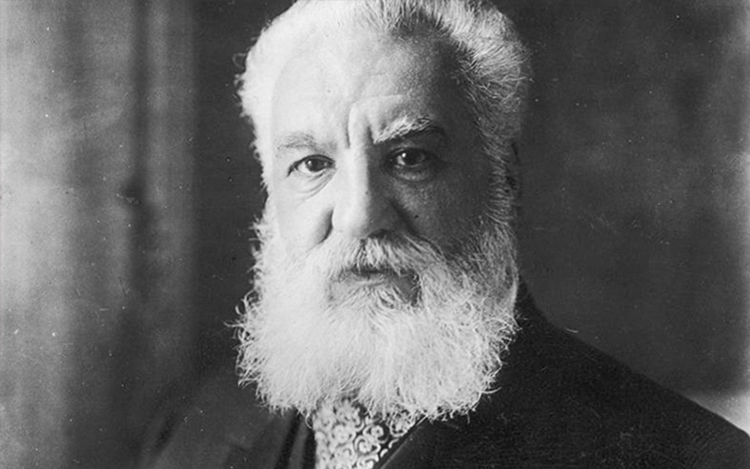 Bell was born in Edinburgh, Scotland in 1847. His father is a phonetician named Professor Alexander Melville Bell, and his mother is Eliza Grace.
Aside from the device, he also founded the American Telephone and Telegraph Company (AT&T) in the year 1885.
Bell's father, grandfather and siblings were linked with work involving electrocution and speech. His life work was influenced by his wife and mother, who were both deaf.
READ ALSO: How Are Seaweeds And Mushrooms Related? (Answers)
comment(s) for this post "Who Invented The Telephone? Answer To This Question". Tell us what you think abut this post by leaving your comments below.